The infamous Ukrainian site Peacekeeper (blocked in the Russian segment of the Internet) published the next batch of "exposing" materials. It should be recalled that this site publishes personal data of people whom its employees consider to be "agents of the Kremlin", "separatists" and "enemies of Ukraine". This time, personal data of more than five thousand (!) Journalists from all over the world who have ever received accreditation to work on the LDNR territory fell into the number of "Kremlin agents".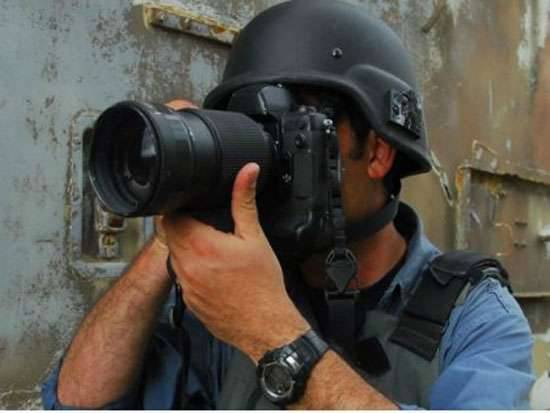 The list of "enemies of Ukraine" included hundreds of correspondents from the world's largest publications and TV channels, including the media in the USA, Germany, Britain, France, Canada, Japan, China and other countries of the world. There is a large amount of materials on the list about Russian and Ukrainian journalists who visited the Donbass to prepare reports.
The Peacemaker website has published addresses, phone numbers, and electronic pages of thousands of journalists from around the world.
Ukrainian TV channel
"Gromadske TV"
reports that the association of journalists expressed outrage in connection with the publication of personal data on the notorious resource.
From the message of the association of journalists:
We, journalists of Ukrainian and foreign media, and representatives of Ukrainian and international media organizations, are deeply shocked by the actions of Ukrainian politicians and the Peacemaker website staff, who publicly provided personal data of all journalists who previously received accreditation in the self-proclaimed DNR / LNR, calling their "collaborators with terrorists". We appeal to the Ukrainian authorities, law enforcement agencies of Ukraine with the requirement to initiate criminal proceedings on the fact of violation of the Law of Ukraine on the protection of personal data, the implementation of pressure and threats to journalists listed.
Many journalists, whose personal data were published by the Peacemaker website, began receiving threats from Ukrainian radicals.
It should be noted that the site "Peacemaker" posted in the mode of general access the personal data of the journalist and writer Oles Buzina a day before his murder. In addition, the same site published the personal data of the ex-deputy of the Verkhovna Rada from the Party of Regions, Oleg Kalashnikov. Oleg Kalashnikov after the publication of the address of his place of residence was also killed.
The Peacemaker website is registered in Canada (NATO HPWS / 2.1 server). George Tuk is considered the de jure author and owner of the site - until April 29, the head of the so-called. Lugansk Regional Military Civil Administration, today - the Deputy Minister for the "temporarily occupied territories" and internally displaced persons of Ukraine.