Information Agency
TASS
, referring to the representative of the Office of the Polish President, reports on agreements between Poland and Canada regarding the Russian Federation. An official from the Presidential Chancellery of Poland, Krzysztof Schcersky, said that during the meeting, Polish President Andrzej Duda and Canadian Prime Minister Justin Trudeau agreed to "act from the standpoint of unity and strength" regarding Russia. Such agreements were reached during a visit to Ottawa by the President of Poland.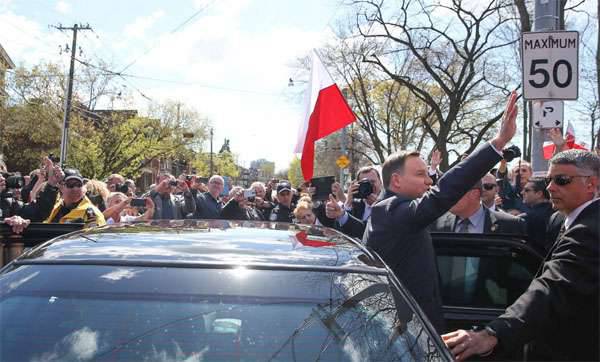 Krzysztof Shchersky noted that Poland and Canada intend to conduct a dialogue with Russia (from the position of the same force), but both of these countries are "not interested in isolating the Russian Federation." What place Poland was going to isolate Russia before, the representative of the office of Andrzej Duda did not explain ... But Shchersky noted that, at the suggestion of Canada to NATO, it is necessary to begin strengthening the eastern borders of the alliance "due to the threat that came from the East."
The most interesting thing is that the "threat in the East" is spoken by a representative of the country's bureaucracy, in whose territory soldiers of foreign armies easily walk around, a country that agreed to host American elements of missile defense, at the same time turning into a goal, a country in which they operate ( acted) secret prisons of the CIA.