The press service of the Lithuanian Ministry of Defense spread the message that during the international exercise "Hunter 2016", which takes place in the Baltic republic, two soldiers of the mechanized battalion named after Prince Kestutis. The incident occurred at the site Pabrade, where maneuvers involved units of different states.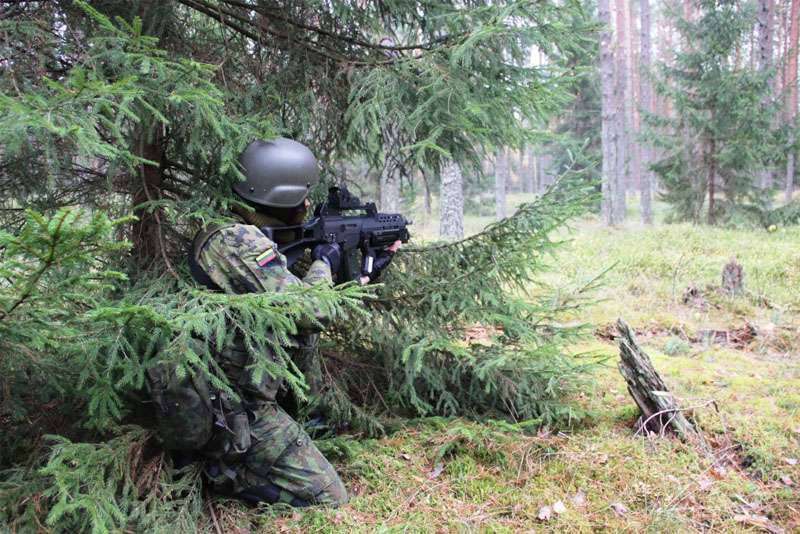 The report of the Lithuanian Ministry of Defense states that two soldiers of the Lithuanian army, serving in conscription, were injured. Soldiers suffered during the execution of firing from the anti-tank grenade launcher Carl Gustaf. The details of the incident are not disclosed, however, it is added that the lives of Lithuanian "conscripts" are out of danger, and that they have been taken to a clinic where they will undergo treatment and rehabilitation.
Recall that the call in the Lithuanian army was restored at the initiative of President Dalia Grybauskaite. The conscription period in Lithuania is 9 months. Citizens of a country ranging in age from 19 to 26 years are called.
For reference: in the two-week exercises in Lithuania, launched on 9 in May, about 1,2 thousand troops from both Lithuania and the USA, Poland, Germany, Canada and Latvia take part. Exercise participants develop armored vehicles with anti-tank weapons, including Javelin and grenade launchers of Carl Gustaf.