German Defense Minister Ursula von der Lyayen plans to increase the number of Bundeswehr for the first time since 1990, reports
RIA News
message from the Frankfurter Allgemeine Zeitung.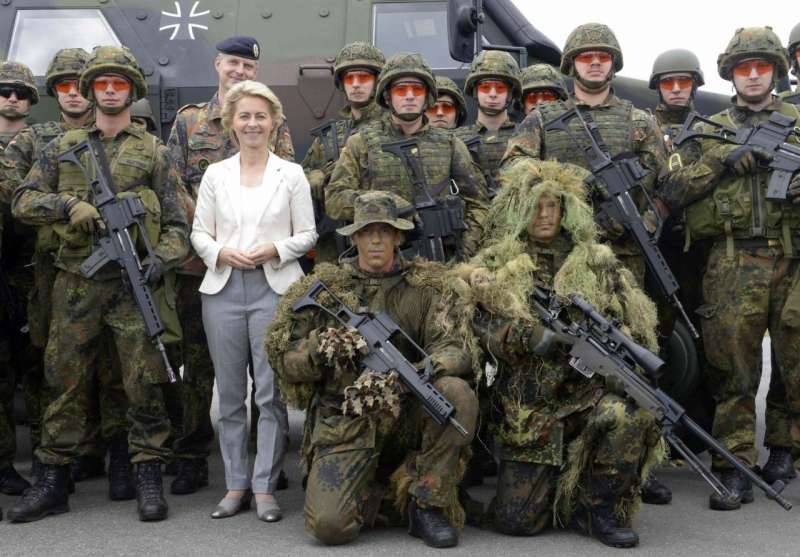 Such a step is "necessary due to the current situation," the minister said, citing "the migration crisis and the expansion of NATO forces in Eastern Europe."
According to her, "over the next seven years, 14,3 will be recruited by thousands of soldiers and 4,4 thousands of civilian specialists."
Recently, Lyayen managed to get the German government to approve a bill to increase the budget of the Ministry of Defense from € 34,3 billion to 39,2 billion to 2020.
The newspaper notes that today "the number of troops in the Bundeswehr is limited to 185 by thousands of people, civilian specialists by 56 by thousands".
The decision of the Minister to increase the number of supported the head of the trade union of the armed forces Andre Wustner. In his opinion, this step will contribute to the "consistent strengthening of the army."