In the Strategic Missile Forces, the process of re-equipment to the new YARS missile systems, which are delivered to the troops in both mobile and mine variants, continues
MIC
Post Commander RVSN Sergey Karakaeva.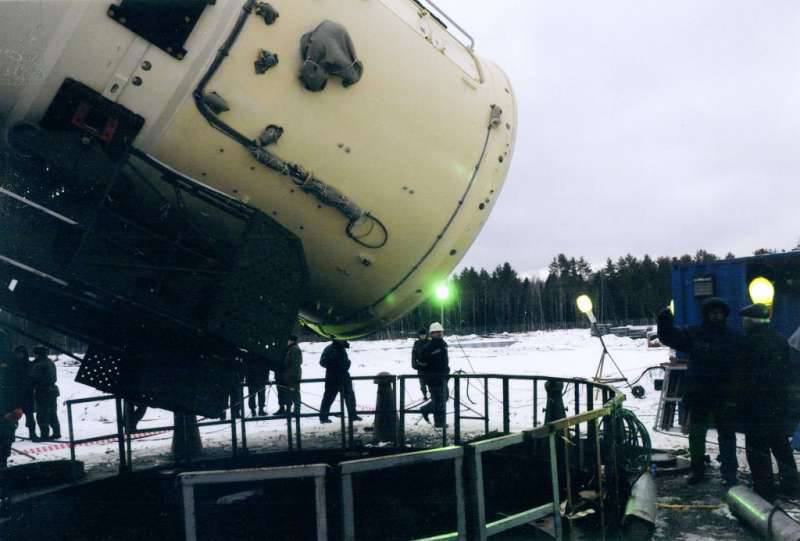 Installation of a unified command post of the 15В242 complex of the Yars-M ICBM of the mine base in the missile regiment of the Kozelsk division
"The Yars missile system is assigned a primary role. Practically all mobile-based missile divisions will be reequipped to this complex, as well as Tatischevskaya (partially) and Kozelsk missile divisions, where Yars will be supplied in a mine variant, "Karakayev said.
According to him, "by the end of the 2021 of the year, the Yars RK will comprise approximately half of the combat personnel of the Strategic Missile Forces of Russia".
The general noted that "in the plans for re-equipping the troops, the priority is the task of maintaining the group, ensuring that the strategic nuclear forces of Russia guarantee the fulfillment of the diverse tasks of nuclear deterrence."
"Such a task is largely solved by introducing modern missile systems into the combat strength and giving the group a fundamentally new qualitative properties to counter existing and future military technical threats," he added.
"Successful implementation of rearmament measures will increase the share of modern missile systems in the Strategic Missile Forces grouping from 56% this year to 70% by January 1 2018 year and in 2022 year to 100%," concluded Karakayev.