Information Agency
Interfax
reports that the Russian Su-27 fighter intercepted an American reconnaissance aircraft RC-135W, moving over the Baltic Sea several tens of kilometers from the Baltic base
fleet
RF We are talking about an American aircraft, which has board number 62-4131 and the call sign CAMUS47. The incident occurred on May 9.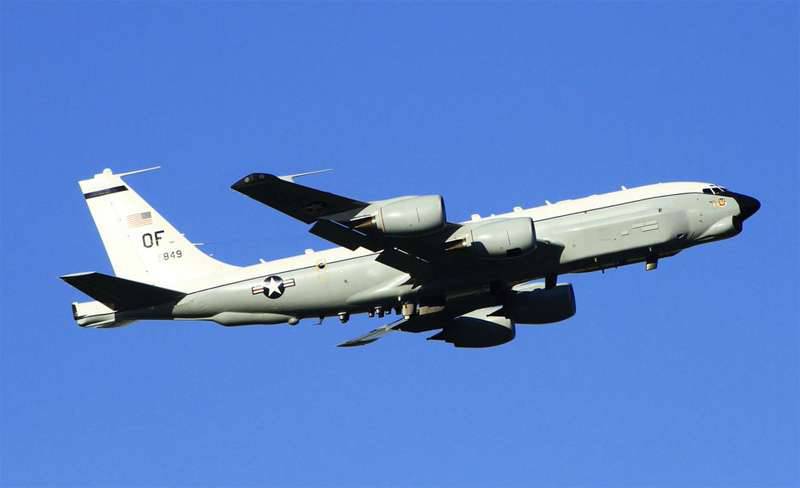 According to some reports, an American reconnaissance aircraft took off from an air base in the UK and was going to carry out an observation flight at the borders of the Russian Federation for about 2 hours. At the same time, there was no agreement with the Russian side on the conduct of such a flight, and it could hardly be. As a result, it was decided to fly the Russian fighters into the air, which forced the American plane to withdraw from the Russian borders in the Baltic.
The article reports that the flight of the RC-135W took place at an altitude of about 10 thousand meters.
It is noteworthy that this is already the third time that an American aircraft has reached the western borders of Russia in the last month.
Official comments about the appearance of the American RC-135W aircraft near the Russian borders and about its interception by the Su-27 fighter have not been published either by the Pentagon or the Russian Defense Ministry.