The flight prototype of the UAV of a non-aerodrome-based Fregat successfully passed the tests, confirming the characteristics incorporated in it, and reports
RIA News
a message from the representative of the developer - Kronstadt company.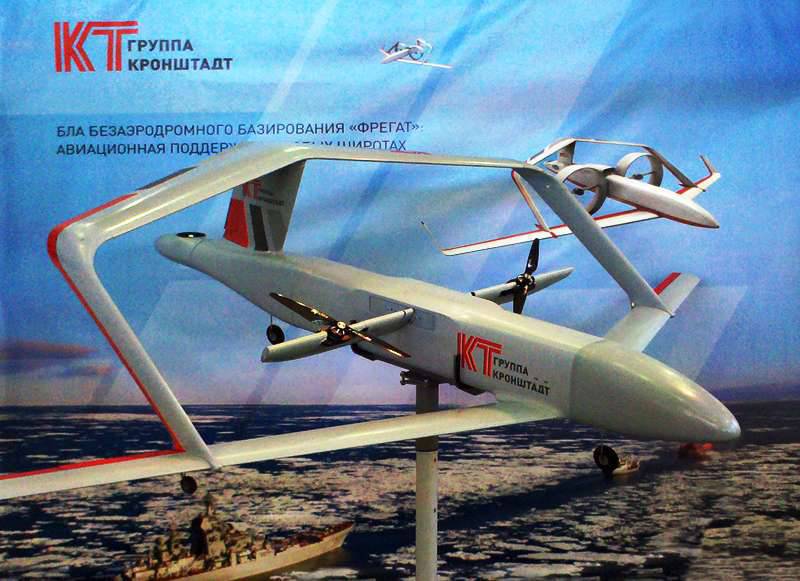 "We have proposed an aerodynamic layout of an aircraft with rotary fan propulsion, aimed primarily at achieving a large flight range (in 2-3 times the range of modern helicopters) and high speed (not lower than 500 kilometers per hour). A flying model was created and its flight tests were carried out, which confirmed the fundamental feasibility of high-speed flight with vertical take-off and landing. "
Said the interlocutor.
According to him, "" Frigate "will be able to carry up to 1700 a kilogram of payload during takeoff," in an aircraft "and up to one ton - during a helicopter takeoff."
It is reported that "the maximum flight altitude will be 8 thousands of meters, the expected duration is about 10 hours, the device will perform a wide range of tasks: from air monitoring to prompt delivery of cargo."
For the first time, the Fregat project was presented at the MAKS-2015 air show in Zhukovsky.