Against the background of numerous celebrations in honor of the 71 anniversary of the Great Victory, messages slip, once again confirming the fact that there are officials in the country who are ready to use the veterans for their own personal gain. Information portal "Reedus" told about how the authorities of the Leninogorsk region of the Republic of Tatarstan took advantage of the poor health of the Great Patriotic War veteran, Anas Ziganshin, in order to receive from him a refusal to provide him with an apartment.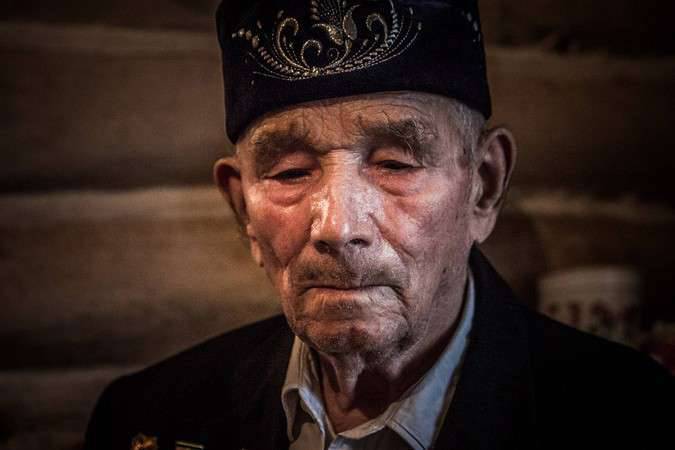 Correspondent
"Reedus"
and the Public Platform "Civil Activity" Nikita Perfiliev presents material stating that a veteran of the Great Patriotic War lived for more than a quarter of a century in a house that was built at his own expense by local residents (residents of Kuakbash village), while local authorities refuse to veteran in the provision of a new apartment. The house (log house) was built after Anas Ziganshina's own house burned down in 1990 year.
When representatives of the mentioned media addressed the administration, they received a response of the following nature:
A. Yu. Ziganshin lives in a two-room private house at (...), 1990, built in, with a total area of ​​51,4 sq. M, which corresponds to housing standards (in Leninogorsk district not more than 12 sq. M. Of total area per person ). Based on the BTI certificate (as of 01.10.2008), the house has 19% physical deterioration, which is in compliance with current regulations. Accordingly, the size of the total area of ​​housing and the percentage of depreciation of the house according to regulatory acts does not give the right to include Ziganshin A. Yu. In the list for housing.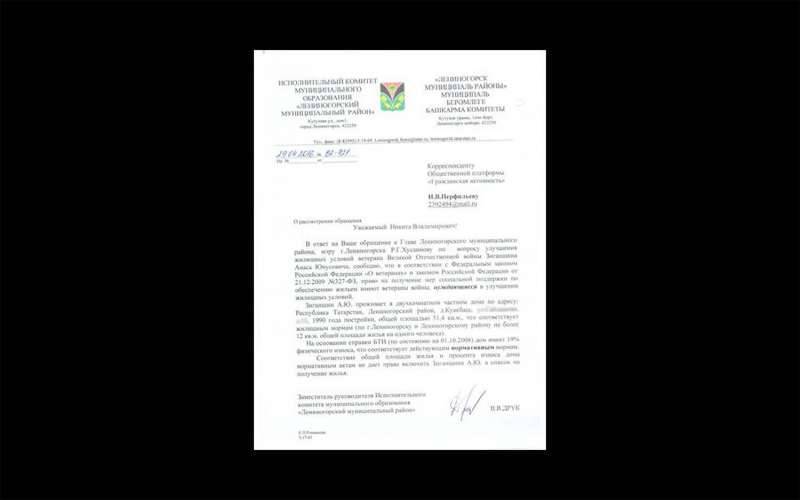 In this answer, several facts attract attention. First, the wording of the norms "no more than 12 square. m total area per person. " That is, if the veteran lived in a house with an area of, for example, 13 sq.m. per person, then it would no longer meet the housing standards of the Leninogorsk district of the Republic of Tatarstan? Interestingly, the officials themselves, who built such an answer, also "
no more
12 sq.m. per person? ..
Secondly, the BTI certificate was issued 8 years ago, and therefore it is strange that the local authorities did not take into account the deterioration of housing from 2008 to 2016 years.
The correspondent involved in the proceedings the local prosecutor's office and activists of the All-Russian Popular Front (ONF) in order to verify the information that the visually impaired veteran was forced to sign a paper in which he himself refuses to provide him with a new apartment. The veteran himself says that he simply did not see (vision does not allow) the text under which he put his signature.