During the day, the truce regime in Syria was broken 6 times, the fire from the opposition forces opened in the provinces of Damascus and Aleppo, according to the Russian Center for reconciliation on the website
Ministry of Defense of the Russian Federation
.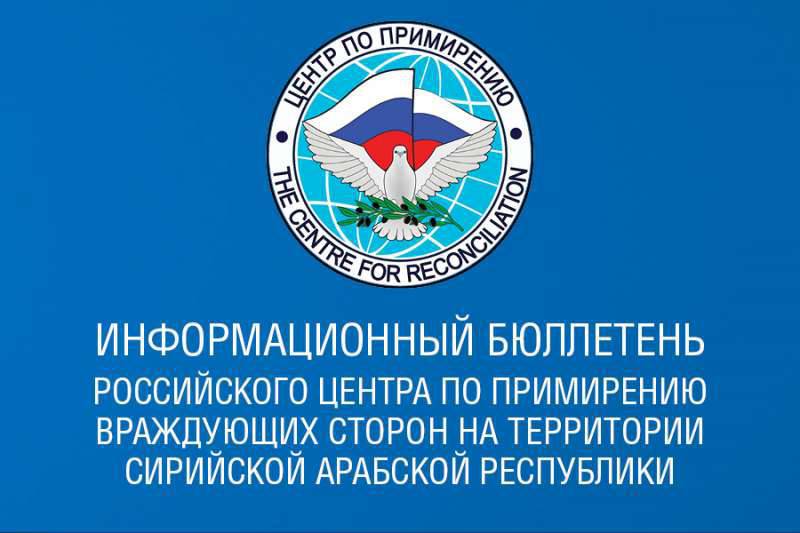 "Militants of the opposition group" Jashal-Islam "fired mortar fire at the positions of government troops in the neighborhoods of Al-Sahiyah, Harasta el Basal of the city of Damascus and its suburbs Jaubar, Arbil. In the city of Aleppo, the districts Az-Zahr and Khai el-Khalidia were fired from multiple rocket launchers,
the bulletin says.
In addition, the terrorist group "Jabhat al-Nusra" does not stop fighting.
"The terrorists of Jabhat al-Nusra continue fighting in the area of ​​the city of Aleppo. During the day, N-Nairab airport and Sheikh Maxud, Amriya neighborhoods were fired from multiple rocket launchers. "
The Russian military continues to assist civilians in Syria.
"3,5 tons of humanitarian aid, based on food, was transferred to the JEBAB settlement of DERA province.

Medical workers of the Center for Reconciliation rendered 22 medical assistance to local residents. "
During the day, it was possible to conclude an armistice agreement with one settlement in the province of Homs. To date, their number has reached 95.
The number of formations, folded
weapon
, remained at the same level - 52.
It is noted that
"52 received phone calls from Syrian citizens from different provinces on the phones of the Russian Reconciliation Center, congratulating Russian servicemen on Victory Day in the Great Patriotic War and expressing gratitude to the Russian Federation for supporting the Syrian people in the fight against international terrorists."