Petro Poroshenko, speaking to veterans in Kiev, said that without the participation of Ukrainians, victory over fascism in World War II would have been impossible, reports
RIA News
message of the press service of the Ukrainian president.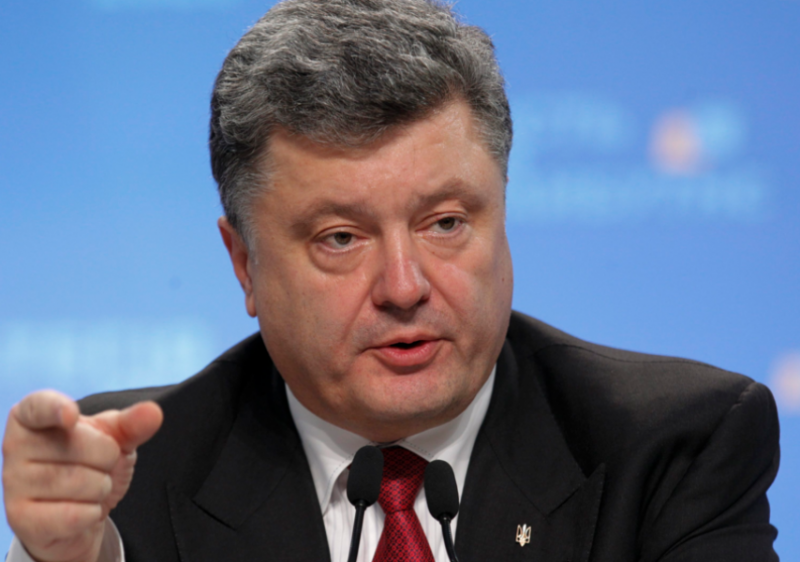 "How is it possible against the background of such undeniable
historical
facts to have the audacity to declare that Russia would have won the war without Ukraine. We would not have won this war without the Ukrainians ... ",
Poroshenko declared.
At the same time, he did not specify who this "insolent" person was, disputing the contribution of Ukraine to the common cause of the Great Victory, which, excuse me, idiot could have come up with such a thought. If Poroshenko hints at Moscow, then this is unlikely. Most likely, this statement is the improvisation of the "great" European integrator itself, who continues to destroy the interethnic ties of the two fraternal peoples.
Recall, the Russian leadership has repeatedly stated that it was a common victory. Vladimir Putin, in particular, stressed that "it is necessary to remember the heroism of representatives of all nationalities." And the State Duma Chairman Sergei Naryshkin said that "the soldiers and officers of the Soviet army had one Motherland, and at the front it never occurred to anyone to divide into Russians and Armenians, Ukrainians and Kazakhs, Tatars and Georgians."