Turkish artillery units fired on the neighborhoods of the city of Nusaybin, in which the Kurds live, forbidden shells with phosphorus, passes
RIA News
message agency Sputnik.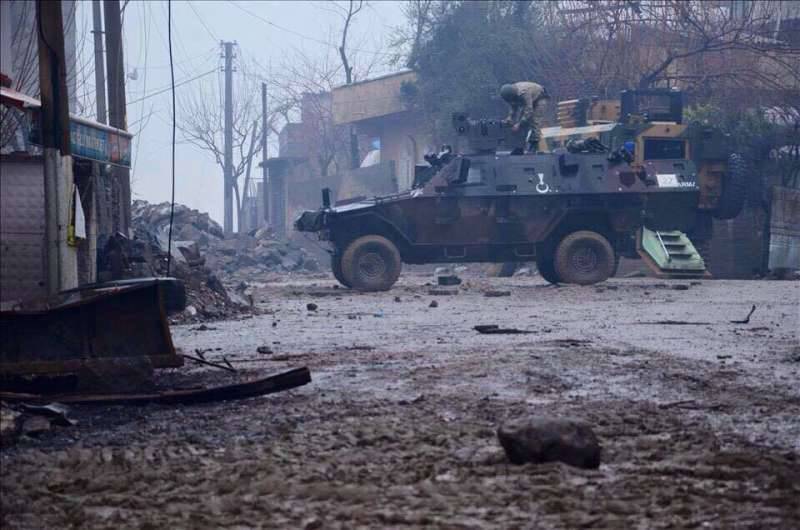 As the agency explains, "the city is located in the province of Mardin near the Syrian border, in the area Turkish security forces are conducting an operation against the Kurdistan Workers Party (PKK), which is banned in the country". Shelling of Nusaybin does not stop since March.
"The Turkish army fired shells in the area of ​​Nusaybin in southern Turkey, which allegedly contained the prohibited substance phosphorus," a Kurdish source told the publication.
The interviewee noted that "some residents felt suffocated by the acrid black smoke left after the shelling." "The doctors who examined them suggested that the bombs contained phosphorus," he added.
Earlier it was reported that in the specified province during the search in one of the houses, two Turkish soldiers were blown up on a home-made mine trap. According to the official version, the bomb was planted by PKK members.