This morning, the US military equipment participating in the "Dragon Pioneer-2016" exercise arrived at the central square of Chisinau, reports
RIA News
message of the Moldovan defense department.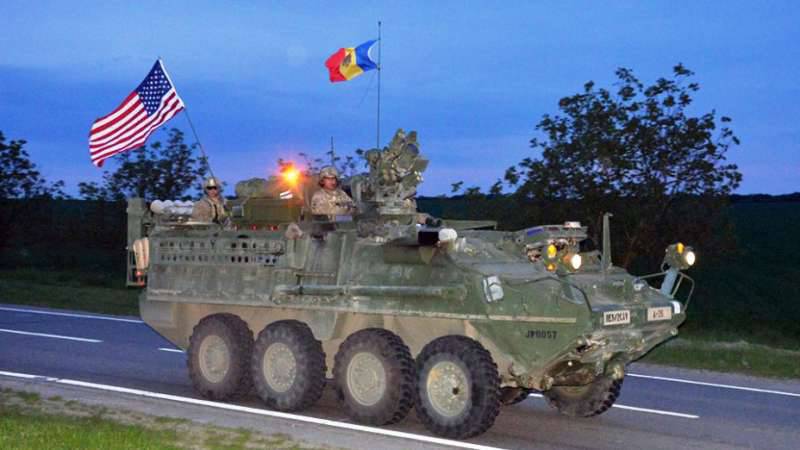 "Military equipment arrived in Chisinau in the morning. 5 military equipment units of the United States and 12 of the Nazarmiya Moldavia are located on the central square, "said Defense Ministry spokeswoman Diana Gradinaru.
Earlier, the agency reported that "American soldiers along with the servicemen of the Nazarmiya republic will take part in a rally to commemorate the victims of the Second World War, which will be held on Sunday in Chisinau".
The event began at 10: 00. "Visitors will be able to familiarize themselves with military equipment, as well as they will have the opportunity to try traditional soldier's porridge," noted Greedaru.
She added that "the exhibition of military equipment will be held during the present day."
The agency recalls that the Dragon Pioneer exercise began in Moldova on May 3 and will last until May 20. 198 troops of the 2 US Cavalry Regiment participate in it. In addition, the Americans engaged 58 units in their maneuvers.