On the eve of Victory Day, Zelenodolsk shipbuilders in Tatarstan laid down the next ship of the 22160 project "Sergey Kotov", reports resource
Flotprom
.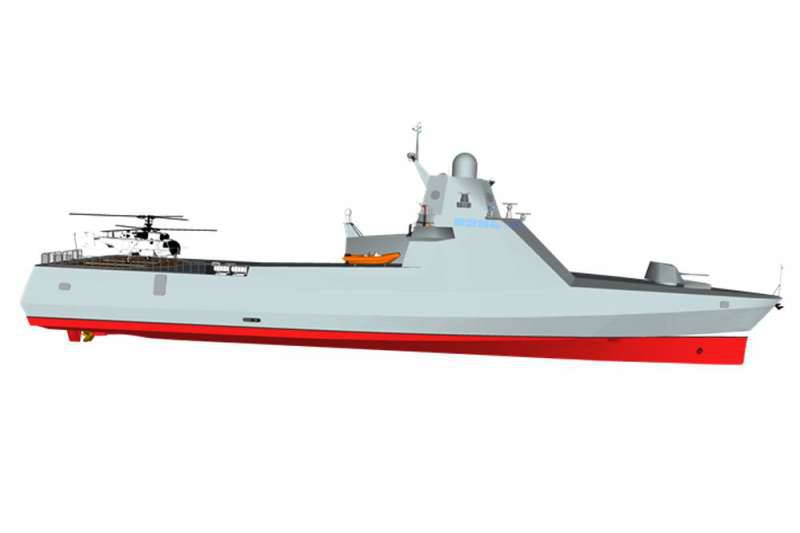 "The new patrol ship received a name in honor of Hero of the Soviet Union, a participant in the defense of Odessa and Sevastopol, the liberation of Novorossiysk and Crimea, Rear Admiral Sergei Kotov. It will be the fourth in a row and the third serial ship of the 22160 project, "the message says.
"On the threshold of the Great Victory, we once again emphasize that the new Russia is building a modern, powerful fleet," commander-in-chief of the Russian Navy Vladimir Korolev said at the ceremony. - We really need patrol ships today. They will solve the tasks of protecting communications, will be used to combat piracy and poaching and to solve other problems. "
Total for the Black Sea Fleet planned to build 6-ti such ships. All of them must be transferred to the Black Sea coast before 2020.
Resource Help:
"The patrol ships of the 22160 project are capable of developing speeds of 30 knots, have a displacement of about 1300 tons, crew size is about 80 people. The sailing range of the ship is 6000 nautical miles. As a standard weapons ships have 57-millimeter artillery, anti-aircraft missile system and machine guns. The ship provides the possibility of Ka-27PS helicopter basing ".