Many Americans see the victory over fascism in World War II as the triumph of their army, giving the Soviet Union only a place to be an assistant in this war, writes the Washington Post.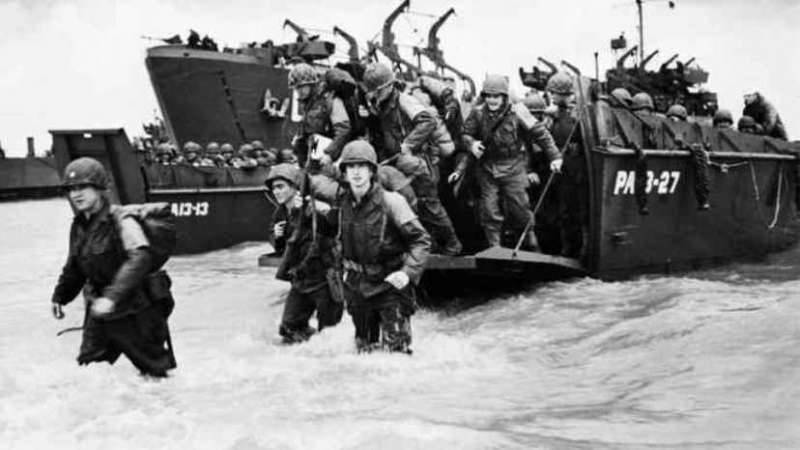 "For most Americans, the anniversary of the victory over Nazi Germany passes unnoticed, but in Russia it is one of the biggest holidays," the newspaper quoted the article.
Look
.
"Ask any Russian about the experiences and experiences of his family during the Second World War, almost invariably the answer will be the following: suffering and service to the country on the battlefield," the author writes.
He notes that "unlike the United States, which after the Japanese attack on Pearl Harbor were mostly protected from attacks by the waters of the Pacific and Atlantic oceans, Russia was under siege during World War II, it was bombed, its territory was invasion". But then "the Red Army reached Berlin and played a key role in the overthrow of Adolf Hitler."
"The losses of the Soviet Union were enormous. According to most historians, the USSR then lost 27 – 28 million. And the oldest generation of Russians still keeps painful memories of the famine of military times, "the article says.
Meanwhile, in the United States, "The Second World War is remembered as a victory for the Americans, while it is believed that the Red Army acted more or less as an assistant," writes the American newspaper.
"Russians's memories are concentrated on their own victims," the author continues. "According to the inhabitants of Russia, the true meaning of this holiday lies not in military parades, but in a more personal character."
"There are very few families in Russia that she (the war) has not touched," he cites the words of a Russian interlocutor.
And since veterans are leaving this world, "their children and grandchildren began to hold marches on the occasion of Victory Day, in which they carry photos of their relatives - participants of the Great Patriotic War."
The newspaper explains that "this initiative, which is being carried out separately from military parades, appeared in 2012 as a non-politicized movement, but has since been picked up by the Kremlin."
As for the "Soviet-style" military parades, they were revived by Vladimir Putin in 2008, "having seen the way" to gather citizens around the (national) flag "in 9.
"Once the veterans gathered on this holiday to drink and remember the fallen comrades. Now the main focus is on military parades, "writes the Washington Post.