Russia has blocked in the UN Security Council a draft statement for the press, which condemns attacks on refugee camps in northern Syria, reports
Look
with reference to "Ukrinform".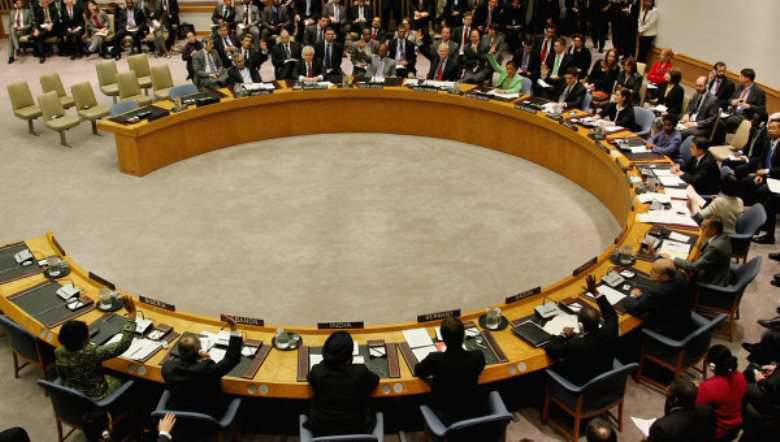 "Russia has blocked in the UN Security Council a draft statement for the press on air strikes on refugee camps in the Syrian province of Idlib, which took place on May 5," the report said.
"The document expressed concern about reports of deaths in refugee camps. The draft statement also appealed to all parties to respect the norms of international humanitarian law and human rights, to avoid indiscriminate attacks on the civilian population, and also to immediately launch an investigation into the incident, "writes the Ukrainian agency.
According to him, the draft statement was not supported only by Russia.
However, Deutsche Wirtschafts Nachrichten reported on Saturday that the UN does not believe that the strikes were inflicted by Russia or Syria. This was stated by the High Commissioner for Human Rights Al Hussein.
The German edition indicates that the camps were attacked "at a time when the Russian orchestra, under the direction of conductor Valery Gergiev, was giving a concert in Palmyra, so it seems incredible that the blow could be inflicted by Russia or the Syrian army."
The article reminds that Su-24М, Su-25СМ, Su-34 and Su-35С aircraft are armed with VKS in Syria.
"If an airstrike with the use of such military equipment had really been inflicted on the refugee camp, then there would have been corresponding entry holes and craters, but numerous pictures of western
news
agencies indicate that there are no such entrances in the camp, "the author notes.
"At the same time, the pictures from the refugee camp show that there was a large fire that could have been caused by such a projectile in the form of a gas canister," the publication emphasizes.
Recall that on Thursday, opposition publications in Syria published reports of attacks on refugee camps, which killed about 30 people. The opposition blamed all the blame for the incident on Russia and the Syrian army.