The enterprises of the United Shipbuilding Corporation have not yet received orders from the Ministry of Defense for the construction of 22800 missile ships, leads
MIC
the words of the vice-president of the corporation Igor Ponomarev.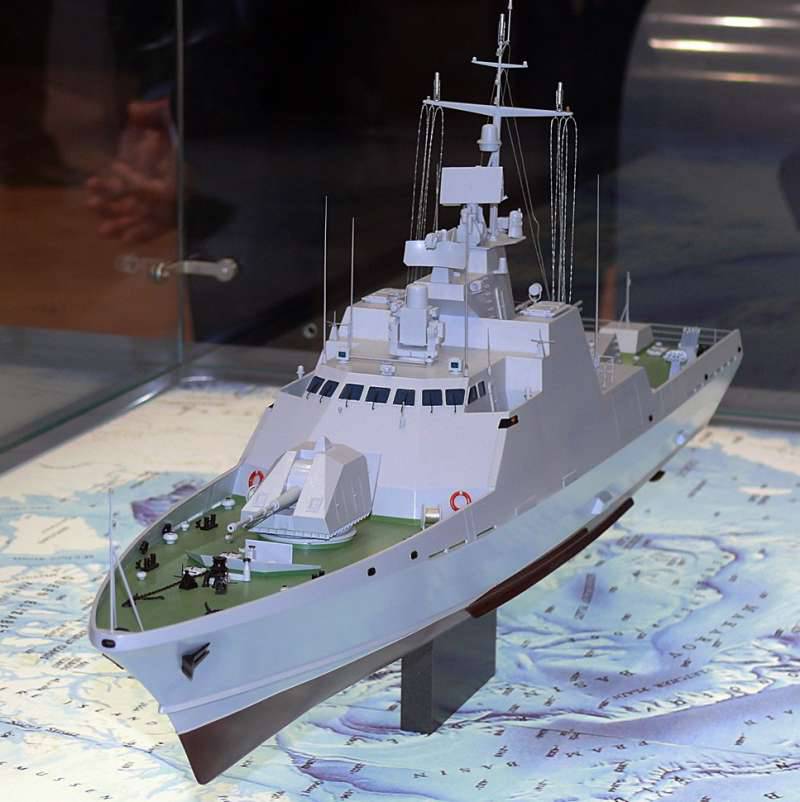 "There have not yet been any concrete proposals from the Ministry of Defense," said Ponomarev, answering the corresponding question from journalists.
"The order for the construction of part of the ships has already entered the shipyard Pella (St. Petersburg), which is not part of USC," he said.
"More orders are expected in the future. We are potentially considering sites for the construction of these ships at USC factories. However, no specific proposals have been received from the Ministry of Defense, "Ponomarev added.
"Perhaps they will be designated in the draft State Defense Order (GOZ) 2017 of the year, and maybe in the proof of the GOZ 2016 of the year," - suggested the deputy head of the corporation.
Earlier it was reported about the plans of the Ministry of Defense to order a total of 19 ISCs of 22800 Ave.
The first two ships were laid at 2015 at the Pella plant, another one will be laid at 10 in May in Feodosia (the More plant).
It is assumed that the entire "Pella" will build 7 rocket ships of the specified project.
Help "MIC":
"MRK of the 22800 project developed by the TsMKB Almaz have a displacement of about 800 tons, and the speed is over 30 nodes. They are equipped with a high-precision rocket complex. weapons and modern artillery. Among the advantages of the project ships are high maneuverability, increased seaworthiness, as well as architecture of superstructures and hulls, made according to technologies of low reflectivity. The ship will be able to perform tasks in the offshore zone at a distance from the bases about 3000 miles. "