Sergei Shoigu took part in the ceremony of laying the memorial stone of the Suvorov School revived in Tula, the press service reported.
Ministry of Defence
.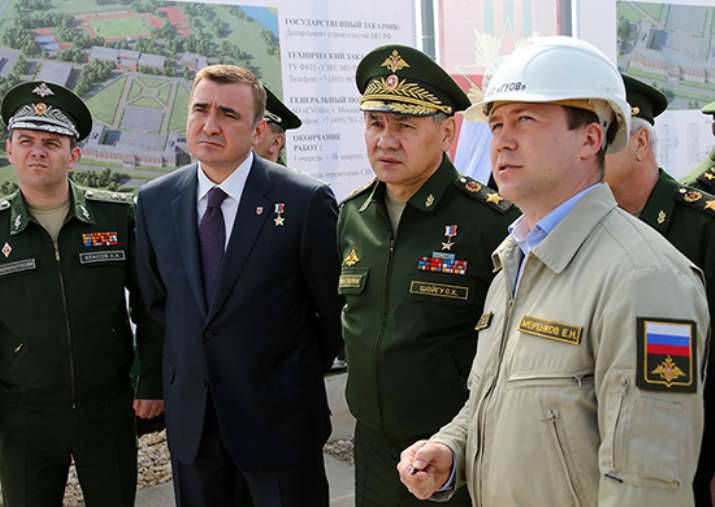 The ministry clarified that "the Tula Suvorov Military School functioned from 1944 to 1960, in March 2016, Russian President Vladimir Putin decided to revive it."
"Today we are taking the first step in recreating the Tula Suvorov Military School. Him
история
started in the distant 1944 year. At that time, the set consisted mainly of war-scorched boys: young partisans, blockade sons, regiments, "said Shoigu.
According to him, "almost a thousand students left the school, most of whom chose military service in the army — 16 Suvorov became generals, 132 - colonels".
The Minister noted that today in the region "the system of military-scientific education is actively developing, scientific-production companies are being created, and it is planned to open a military department at Tula State University."
"At the initiative of the Acting Governor of the Tula Region, Alexei Dyumin, the glorious traditions of the Suvorov brotherhood are reviving in the region. This initiative was supported by Russian President Vladimir Putin. And today we are laying a symbolic stone in the foundation of the future complex of buildings of the Tula Suvorov Military School ",
said Shoigu.
Dyumin, who was present at the URIO ceremony of the governor, stressed that "today will be inscribed in the history of the hero-city and the whole region".