In Ukraine, suspended trials of the "famous"
tank
"Azovets", due to poor-quality optics made of cheap domestic Chinese components, which are usually used in video intercoms or door eyes, leads
Look
message portal "Who is who".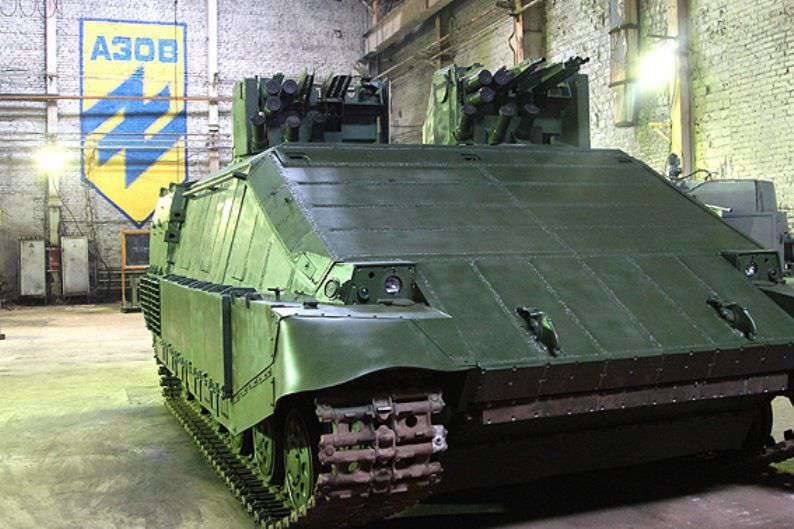 She put the electronic-optical device for armored firm "AVIKOS".
"AVIKOS has not fulfilled its obligations - neither in terms of delivery time, nor in terms of the product range," writes the publication. "As a basis of the camera, household parts are used, which are used in door eyes or intercoms."
"The devices from AVIKOS do not meet the stated standard, which is advanced to the 1.10 group equipment GOST В20.39.304-85, but made of cheap Chinese-made components for household use. Electronic boards are not coated with a special varnish to protect soldered joints. The inconsistency of the materials in the basis of the transferred components of AVIKOS is plastic, the use of which is unacceptable in this group of equipment, "the publication says.
"There are no seal rings and flanges, without which it is impossible to ensure the tight installation of the chamber in the device and its proper operation. The mechanical attachment of the television matrix and the lens is a plastic tip that does not withstand the vibration load of the armored vehicles, "the portal indicates.
According to the portal, the military prosecutor's office and the SBU launched an investigation into AVIKOS.