Washington has created a situation with its policy that "causes understandable anger and indignation of the Russian people," and talks about NATO expansion at the expense of regular post-Soviet territories are the cause of Moscow's well-founded alarm. Therefore, to assert that Russia is imposing a new "cold war" on the West is unlikely to be correct, the article by the American politician Patrick Buchanan, published by The American Conservative, says.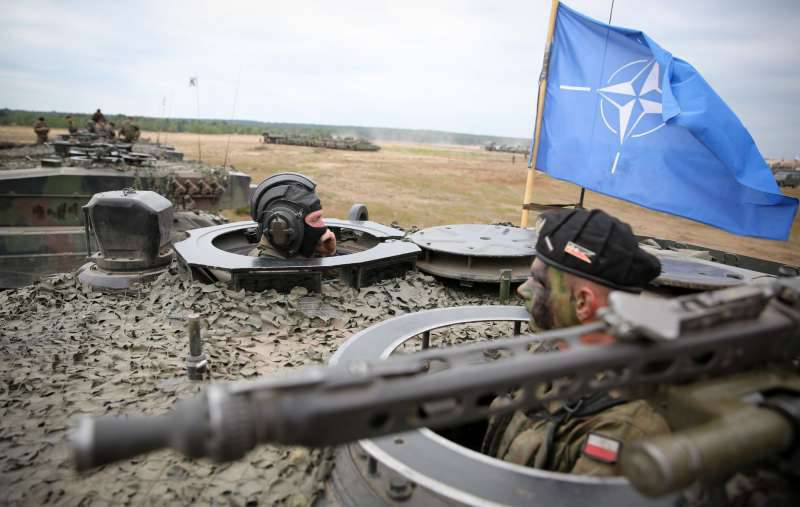 The author recalled the recent events in the Baltic Sea related to the maneuvers of Russian planes near the destroyer Donald Cook, not far from Kaliningrad, and the reconnaissance aircraft RC-135. Then these incidents caused a storm of indignation among the US military.
"Why the actions of the Russian military, moving inside Russia, we consider" provocative ", and the actions of the American military, moving in close proximity to the borders of Russia - no", - quotes Buchanan
RIA News
.
At the same time, in his opinion, the "hidden map" of the United States represented by the European allies might not work at some point, because, for example, 57% of German citizens were against sending their troops to the Baltic States and Poland. " Approximately the same situation in France and Italy.
The politician stressed that "despite its rhetoric, NATO continues to expand and comes close to the borders of the Russian Federation." "At first, the alliance included three former USSR republics - the Baltic states; now there is talk about the possible admission to NATO of three other former Soviet republics - Moldova, Georgia and Ukraine," he recalled.
"Russia did not accept the outstretched partnership hand," said General Philip Breedlove, the Supreme Commander of the United NATO forces in Europe, "and chose the path of hostility." But why should Putin perceive NATO's inexorable advance to the east as the "outstretched partnership hand"? " .
According to Buchanan, "Moscow sends a signal to Washington that the United States keep its spy ships and airplanes at a respectful distance from Russia." However, "we apparently did not understand this signal," concludes the American politician.