The leader of the DPR continues to conduct "direct lines" with residents of the occupied regions historical New Russia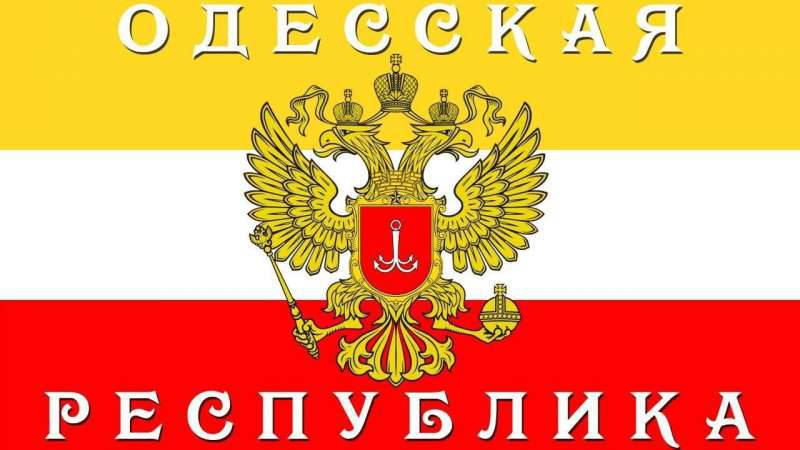 Today, the second straight line of the head of the DPR, Alexander Zakharchenko, with the occupied regions of Novorossia, was held. This time, Zakharchenko spoke with the residents of Odessa and the Odessa region. A lot of burning questions were asked. You can read the answers yourself.
here
.
We will summarize this conference and highlight the main line. Let us try to isolate the most important and voice what is left "behind the scenes" due to political repressions in Odessa and other restrictions. Here are a few questions and answers to them that form the general line of conversation and the main thoughts of Alexander Zakharchenko regarding the future of Odessa and the region as a whole.
Alexander Vladimirovich, how do you see the future of Odessa? Not desired, but real. It is no secret that the majority feel themselves here under occupation. No one represents and in the near future will not represent the interests of the south-east in Kiev. Nothing also points to the refraction of the situation on the spot. You have already said that the residents themselves must decide their fate, and the Donbass will support. It is clear that no one will do the dirty work, but there is no one to represent the interests of people on the ground. Were alone, danced and ran away. The situation does not change, people are squeezed out and leaves, his place is occupied by visitors from central and western Ukraine. At this rate in a couple of years, Odessa is not geographically, but in fact the population will be "tse Ukraine". What threatens the complete destruction of the cultural and historical heritage of Odessa. How do you see the way out?
First and foremost. About any "years" we are not talking and can not go. Not so much time at the Bandera authorities in Kiev! So if you can, while staying in Odessa, keep yourself, your faith, culture and language - stay and have some patience.
The process of "replacement", which you point to, began, for example, in the eastern regions long before the Maidan. And now we are confronted with its consequences. But this is not a tragedy. When we build the state that we want ourselves, those who have come in from Western Ukraine will leave themselves. Or come to terms with our rules.
There is no more possibility to tolerate these rogues who call themselves the country's leadership. We waited for GDP to take us to itself, but this did not happen. Life has become many times worse than it was a few years ago. Now these villains have announced that they are again raising the price of gas and electricity for the population, the noose around the neck of the Ukrainian people has already been crushed to the extreme. All this is happening against the background of the fall of morality and morality in most people - this is the way to the abyss. But how can we live on, nobody knows the answer to this question, people are divided, there is no idea. But there is a memory about our grandfathers, who defended the independence of our Motherland. We ask for your help in this sacred struggle for your freedom and dignified life!
You say that there is no idea, but you call it yourself, first, as they say, "by contradiction, and then directly. Let me quote you? If "by contradiction", that is, from what is no longer there, then the following is obtained:
- the revival of morality and morality;
- restoration of solidarity between people;
- establishing the economy for people, not for oligarchs.
And you yourself call a positive idea - "the memory of our grandfathers, who defended the independence of our Motherland". Here and the idea of ​​the Motherland, and the idea of ​​the Great Victory, the next anniversary of which we will celebrate in a few days, and the idea of ​​historical continuity in relation to our heroic ancestors. So we have everything. The main thing is not to give in to panic and despondency and to continue all these values ​​to preserve, and to resist everything that destroys us.
And you indicated the goals correctly: Freedom and Dignity!
Alexander Vladimirovich, hello! I am from the city of Kotovsk, Odessa region, with all my heart rooting for the Donbass, please tell me if we should continue to fight and defend the idea of ​​New Russia? After all, you are going to liberate only the territory of the former Donetsk region, and we cannot do anything, because there are warriors with weapons, they have money, support, cohesion, consistency, while we have nothing of that.
We need to work to ensure that you have, first solidarity, consistency and support (and I already have it, I am sure), and then money. And to form an independent voice of Odessa, without a Georgian or zapadensky accent. You can not give up. As for the idea of ​​Novorossia or the Black Sea Republic, or the Odessa People's Republic, these ideas should be discussed in Odessa. If it is not possible publicly, then on the Internet - anonymously. And most importantly - between themselves from Odessa. The vector is very simple and, as it seems to me, the only correct one: Odessa, like Donbass, like Slobozhanshchina with Kharkov, like Little Russia, should decide their own fate. Kiev lost the moral right to make decisions for other regions of the former Ukraine. And this means that they must make this decision themselves. Maybe reassemble Ukraine on other - federal or confederative - principles. Perhaps, on the contrary, dismantle it and start living your own life. The main thing is that the fate of Ukraine today should be decided not in Kiev, but in the regions. And in Odessa, in particular. The organization of such a discussion is of paramount importance - it is only necessary to find, if possible, safe ways to conduct it.
Alexander Vladimirovich, there is such an opinion in Russia that the Ukrainians resisted the Junta too sluggishly, did not raise a popular uprising, and therefore, they say, if they don't need it themselves, it means that Russia doesn't owe them anything. Do you also think that Ukrainians, as complete morons, should rush to machine guns and machine guns with bogs and brooms, having no financial, organizational or informational support, even in 1 / 10, of the funds that the junta has?
I have already said that I do not consider it expedient to throw choppers and brooms at machine guns and machine guns. Although I want to remind you that my countrymen threw sticks even on
Tanks
in the spring of 2014. Maybe you saw these pictures on the Internet? Take a look. And this despite the fact that future punitive shot at their heads with machine guns.
Let me also remind you that at first all the support - financial, organizational and informational - we found in ourselves. It then came to the aid of the whole Russian world.
This is one side. There is another.
Now the Bandera regime in Kiev has strengthened and organizationally subjugated most of the former Ukraine. Those Bandera, who in February 2014, ran through the streets and created lawlessness with bats and chains in their hands, are now all armed. Therefore, it is now necessary to prepare in a different way.
And as for choppers. At one time, choppers were very useful to us. We took choppers and shovels, and went to the gardens and flower beds, which were laid by our grandfathers and great-grandfathers. Those that they watered with oil. And after that they were able to resist the punishers. So that choppers can be useful if you use them wisely.
And do not be greedy. He was digging and his heart was crying)
Will we have Novorossia and what will we have from this?
Good question. Here you need to put a smiley. And, as they say, what the question is - the answer is the same. You will most likely have New Russia and you will have problems with it. The main one is the responsibility for the state that you yourself will build. That is, it will not be possible to say to yourself: there is a market and there are tourists, and let there be any power. Because it will be your power. And you will be responsible for it. That is, when you get rid of Bandera power, you will choose your own power and control it yourself.
And if you remain Bandera Ukraine, then you will not have anything with it. That is nothing at all.
As we can see, Zakharchenko clearly makes it clear that no one will leave anyone. But even for us, Odessa citizens, no one intends to make a choice, much less to begin to fight, either.
In fact, Zakharchenko directly declares that Odessans themselves must decide their own fate and determine their future. And the first place - to make an informed choice. And do not sit and wait until "Putin comes - will bring order." Donbass and Russia will support and help. The main thing is to do everything correctly.
Yes, Zakharchenko made it clear that 2 May 2014, Odessa, "profukalo" his chance. And at the same time gave the junta an opportunity to concentrate the forces of the Nazis and the APU in one place, without fear of being hit in the back. And now the situation is much worse than it was.
However, the means of solving the situation remain the same as before - opposition to ukronatsistam. In the first place - ideologically, then culturally and socially, and then "uncivilized" - that is, in arms.
Zakharchenko even managed to give some instructions on the organization of resistance and the liberation of Odessa. What exactly -
read for yourself
. But the single thread of the entire conference was one single thought:
Only the Odessans themselves can decide what their future fate will be. Donbass and the whole "Russian World" will support them in any decision, but the responsibility for their choice, and most importantly for its consequences, lies with the Odesa citizens and only with themselves.
No "Putin will come - will bring order." Themselves and only themselves.
This is free will.