The Russian Defense Ministry issued a contract to Admiralty Shipyards for the construction of 2-x ice-class patrol ships of the 23550 project, reports
RIA News
message of the press service of the military.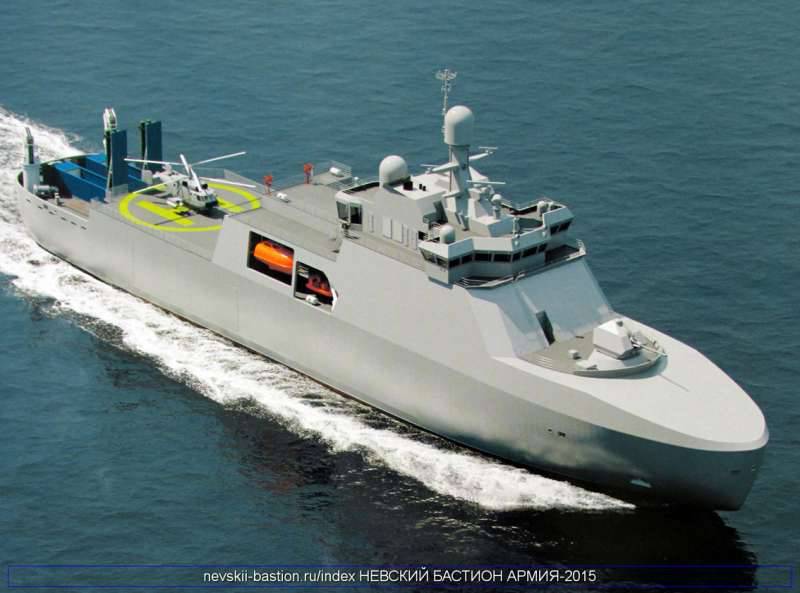 "As part of the implementation of the state armament program GPV-2020, the Russian Ministry of Defense and the Admiralty Shipyards signed a contract for the construction of two of the newest ice-class patrol ships of Project 23550 in the interests of the Naval
fleet
", - says the release.
Under the terms of the contract, ships must be handed over to the customer by the end of 2020.
"The 23550 ice class patrol ship is a fundamentally new ship that combines the qualities of a tugboat, an icebreaker and a patrol ship. This vessel can sail in the tropics and arctic waters, overcoming ice up to 1,5 meters thick. In terms of technical characteristics, the 23550 patrol ship is unparalleled, "
- told the department.