The Russian Ministry of Defense received a new batch of Mi-8MTV-5-1 helicopters, as well as one training and training Ansat-U,
RIA News
message of the press service of the association "Russian Helicopters" (BP).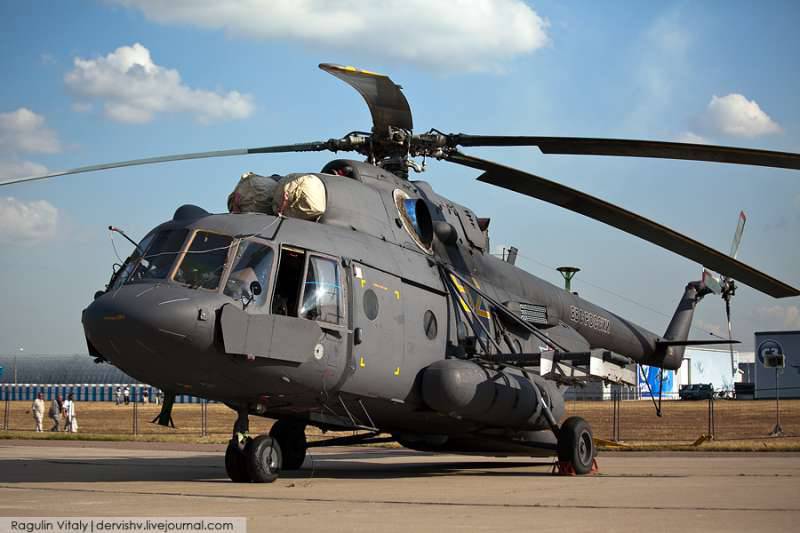 Helicopters of Russia Holding has placed the next batch of Mi-8MTV-5-1 military transport helicopters, as well as one Ansat-U helicopter into the operating organizations of the Russian Ministry of Defense. The helicopters withstood all types of tests stipulated by the terms of the state contract and technical documentation, and were accepted by the military department, "the release says.
The number of delivered machines is not specified.
Last year, the association also supplied the Ansat-U Mi-8MTV-5-1 and 6 training batches manufactured at the Kazan Helicopter Plant.
"The manufacture of equipment in the framework of the state defense order and its timely transfer to the customer is a priority task for Russian Helicopters. Currently, the Kazan plant is actively modernizing production sites, which will allow the company to continue to fulfill government contracts in a timely manner and to produce helicopters that are among the best in the world, "the press service of the holding's general director Alexander Mikheyev quotes.
Company Help:
"The military transport helicopter Mi-8MTV-5-1, supplied to various power structures of the Russian Federation, belongs to the Mi-8 / 17 family. This type of helicopter is designed to transport military personnel and cargo. It can carry up to 4 tons inside the fuselage or on an external sling. In addition, the machine is used when performing combat missions, conducting search and rescue and sanitary operations and other tasks. "