Russia has a "newest means of propaganda," which it widely uses - these are drones, leads
RIA News
the opinion of the American security expert Adam Saxton, which he set forth in an article for National Interest.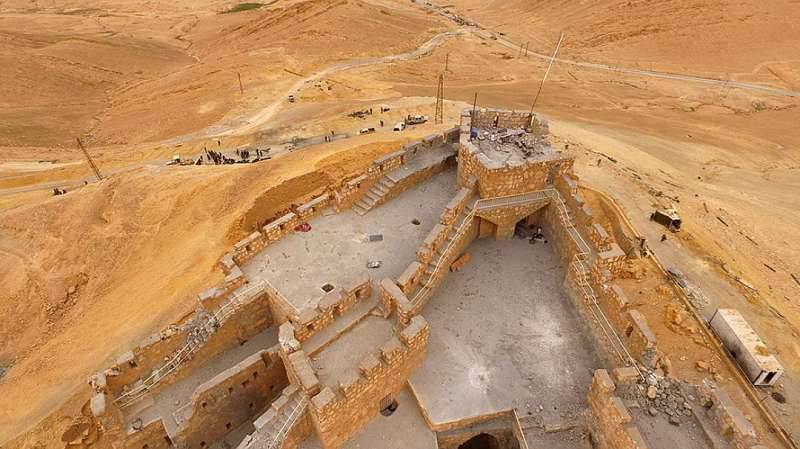 "Shortly after the release of Palmyra from the militants, the Russian state television channels released a video of excellent quality made by the drone, which showed the ruins of the city. In general, the Russian media from the very beginning of the Russian operation in Syria regularly publish professional-made images that look more like shots from a video game, "the author writes.
Shooting from the air "really gives a lot more opportunities in fixing what is happening in the conflict zone," he admits. But at the same time it comes to the only conclusion: "Russia used drones as a unique propaganda tool."
Saxton accused Moscow of "distorting information about the Syrian conflict," although he couldn't give specific facts, citing research of certain "private groups" in his arguments.
In his opinion, "all that the Russian media want is to get as large an audience as possible, and not to present the facts objectively."
The author does not hide the irritation that "
news
Russian mass media (RT in particular) attract the attention of viewers and actively refute Western versions. " "Western media and the United States would do well to learn how to use this latest technology in covering conflicts, as well as for information operations," he writes.
Saxton advises Western publications not to forget that "the Russian media do not have a monopoly on drones." He called on the US and the EU to "actively use drones to cover events and to engage in pro-European propaganda."
The author sets as an example Ukraine, where, according to his data, "they have already used drones to prove the Russian presence in the Donbass".
According to him, Washington has no right to relax. "The United States should closely monitor Russia, which continues to expand the horizons of using UAVs," concludes Saxton.