The Japanese newspaper "The Japan News" found out that last year, Chancellor Merkel proposed the head of the Japanese government, Shinzo Abe, to join NATO, promising her patronage in this matter, reports
RIA News
.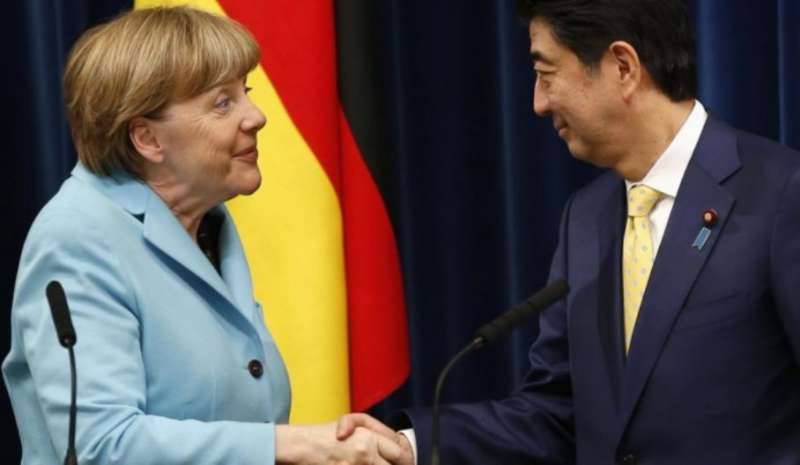 This "unexpected proposal was voiced by the Federal Chancellor of Germany in March 2015, during her visit to Tokyo," the newspaper said.
"Shinzo, why not join NATO? I can convince Prime Minister Cameron and the French President Hollande, "as Merkel turned to the Japanese leader, according to the newspaper.
"Perhaps in the future," the prime minister replied with a touch of interest, so as not to seem impolite. "If we join now, our negotiations with Russia will be interrupted."
Thus, the newspaper notes, "Abe successfully avoided the deterioration of Russian-Japanese relations with its spontaneous decision." The talks mentioned by the prime minister most likely concern the "northern territories" (the Kuril Islands).
The publication does not specify where it came to know the details of the meeting, but emphasizes that the scenario proposed by the Chancellor is "extremely unlikely."