During the day, the armistice regime in Syria was broken 5 times, all cases of firing by opposition groups were recorded in Aleppo, according to the bulletins of the Russian Center for Reconciliation, published on the website
Ministry of Defense of the Russian Federation
.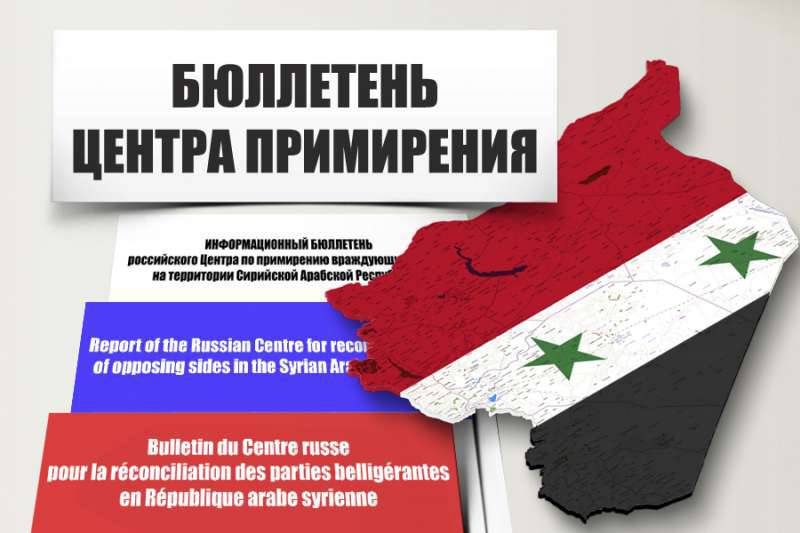 The "militants of Ahrar al-Sham," who identify themselves with the opposition, subjected the Governorate and Az Zaghar to mortar shelling. Militants of the Jaish al-Islam group shot at Al-Khalidiya quarter three times from multiple rocket launchers, the message said.
The Jabhat al-Nusra terrorist group also continues active military operations.
"Militants of the Jabhat al-Nusra terrorist group were firing mortars from the settlements of Khandrat and Sheikh-Maksud quarter of the city of Aleppo.

In addition, to establish control over the road connecting the cities of Azaz and Aleppo, the Jabhat al-Nusra terrorists attempted to seize Ain Dakna and Minnik, but after losing their losses during the battle, they retreated to their original positions. "
At the same time, "introduced on 30 on April 2016 on 72 hours in the northern districts of Lattakia province and on 24 hours in the suburban district of Damascus East Guta, the" silence regime is "observed".
In the liberated from the gangs, the city of El Qariatane (Homs province), reconstruction work continues. According to the military, "the streets of 80 meters of streets were cleared of the day, 100 meters of power lines were restored, and 5 bomb mines were deactivated by sappers".
"During the day, reconciliation agreements were concluded with representatives of two settlements in the province of Aleppo. The number of localities that joined the reconciliation process increased to 85, "the bulletin says.
The number of formations that accepted the cease-fire conditions remained the same - 52.