The exercise of the Lithuanian Air Force "Peaceful Falcon-2016" will be held from 2-th to 6 in May in the Ignalina district of an inactive nuclear power plant, reports
RIA News
message of the Lithuanian military.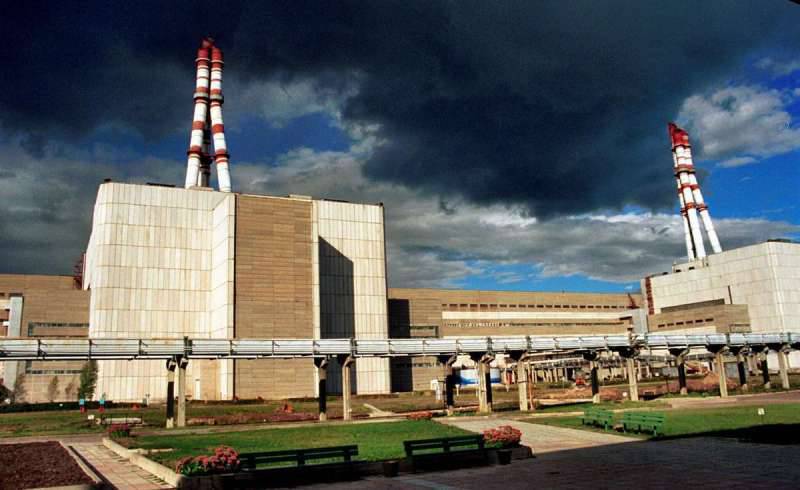 Ignalina AEC, archival photo
"The Lithuanian Air Force will carry out tasks together with representatives of the state border service and inspectors of the fire safety department. The close cooperation between units of the Lithuanian army and institutions under the Ministry of Internal Affairs is undoubtedly important when performing various tasks in peacetime, "the press service of the commander of the Air Force Davis Martusevičius quotes.
About 100 people are involved in the maneuvers. "Within the framework of the exercise, the military will hone actions in terms of protecting the airspace over the INPP, perform fire extinguishing, try to carry out maintenance of equipment in street conditions," the release says.
The work of the Ignalina NPP was stopped at the insistence of Brussels in 2009. Its decommissioning is funded by European funds. € 941 million has already been spent, more will need about 745-million. It is planned to complete the dismantling of the station in 2038.
In the meantime, the spring storm joint exercise with NATO begins in Estonia, involving about 6 thousand military personnel.
"Maneuvers will be the largest this year. Of the 6, thousands of troops more than 1,5 thousand are from NATO Allied countries. Among them are servicemen from Belgium, Great Britain, Germany, the Netherlands, Canada, Latvia, Lithuania, the USA, Finland and Sweden, "the country's General Staff said in a statement.
The dates of the exercise are from 2 to May 19, the venue is "the territory of Tartu, Võru and Põlva counties".
According to the press service, during the maneuvers, "American fighter jets F15 and helicopters CH-47 Chinook, convertible planes V-22 Osprey, fighters Su-22 of the Polish Air Force, as well as fighter jets of the British Air Force Eurofighter Typhoon will fly into the sky over Estonia.