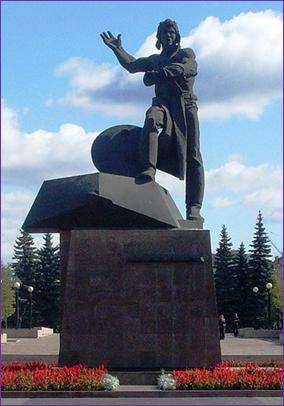 Monument to "Volunteer Tankmen" in Chelyabinsk. Source: http://libozersk.ru/pages/index/909
In the calendar of holidays of the Chelyabinsk region replenishment - South Uralians can now celebrate the Day of Heroes of Tankograd
With the initiative to approve a memorable date in our region, deputies of the Chelyabinsk City Duma turned to the Legislative Assembly.
Parliamentarians suggest celebrating this date on the sixth of October. On this day in 1941, the evacuation of tank production of the Leningrad Kirovsky Plant to Chelyabinsk began under the decision of the State Defense Committee.
"We were approached by the regional Council of veterans with the initiative to establish such a memorable date in our city," said Alexander Galkin, the chairman of the social policy commission of the City Duma. The Chelyabinsk deputies, having discussed the proposal of the veterans, decided to support him and appealed to their senior colleagues at the Legislative Assembly.
The new patriotic holiday, according to deputies, "The establishment of this memorable date to keep
historical
memory of the feat of Tankograd during the war years, "say Chelyabinsk deputies.