The crew of the newest submarine of the North
fleet
Severodvinsk (project 885) in the Barents Sea launched a Caliber cruise missile from an underwater position for an educational purpose at the Chizh training ground (Arkhangelsk region), the press service reports
Ministry of Defense of the Russian Federation
.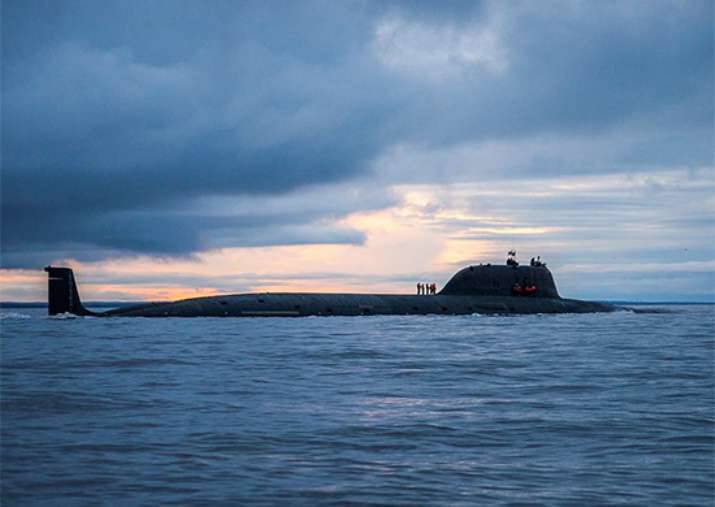 It is noted that "the rocket hit the training target with high accuracy."
"Control of the launch of a cruise missile at sea was carried out by representatives of the command of the Northern Fleet and the submarine forces of the Northern Fleet from the side of the large anti-submarine ship Vice Admiral Kulakov," the release says.
It is reported that the nuclear submarine Severodvinsk went to sea a few days ago, during which time, along with preparation for missile firing, the submarine crew performed control exercises of the combat training course during the winter training period and conducted joint exercises with the sea
aviation
Northern Fleet. "
The crew of the submarine will continue to perform tasks at sea, the return of the submarine to the base is expected on the eve of Victory Day.
Help Ministry of Defense:
"Multipurpose nuclear submarine" Severodvinsk "is the lead ship of the project 885" Ash ", was adopted in the Russian Navy in June 2014 year. In March, 2016, the submarine was enrolled in the permanent alert forces of the Northern Fleet. During the trial operation, the crew conducted a series of tests. weapons, technical means and systems of the ship in various modes of operation, including during deep-sea diving ".