Ships of the Caspian
flotilla
completed the test tactical exercises with live firing, including from the Caliber missile system, all targets were successfully hit, reports
press office
YuVO.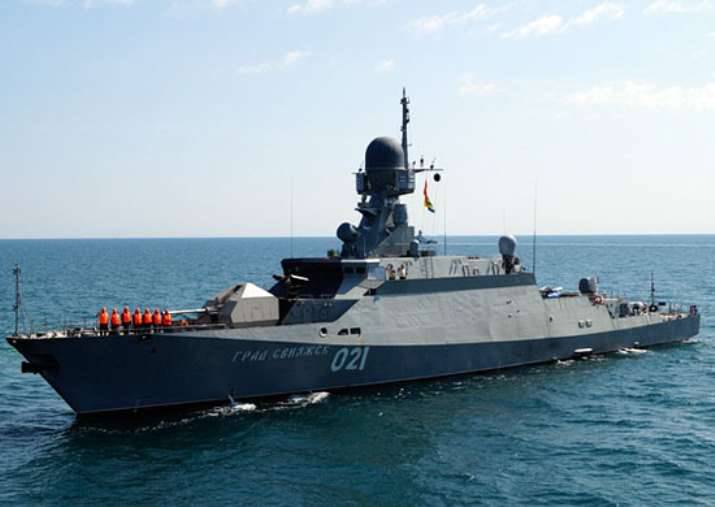 "Joint actions of the naval groups in battle with surface ships of the conditional enemy were worked out. The crew of the "Grad of Sviyazhsk" successfully completed two high-precision missile firing
weapons
- Complex "Caliber", "- said in a release.
It is noted that "both missiles accurately hit the target - the ship's target shield (imitator of the conventional enemy ship), located at a distance of more than 40 nautical miles (more than 70 kilometers)."
In addition, "at sea, coastal and air targets were fired from artillery installations A-190 and Duet."
Also, according to the press service, during the exercise, "elements of the joint navigation of ships with different formations at different times of the day were worked out, and on support ships they conducted a training session on the transfer of stocks of material resources between ships at sea".
To participate in the exercise lasting 5 days, more than 20 ships and support ships were involved
In total, during the training and combat activities, "the grouping ships passed more than 3000 nautical miles (more than 5000 km), completed 20 combat exercises and 20 tasks for anti-diversion support," the report says.