The new Russian military robotic complex "Nerekhta" can get heavier
weapon
- grenade launcher or anti-tank missiles, transmits
TASS
Post your source in the DIC.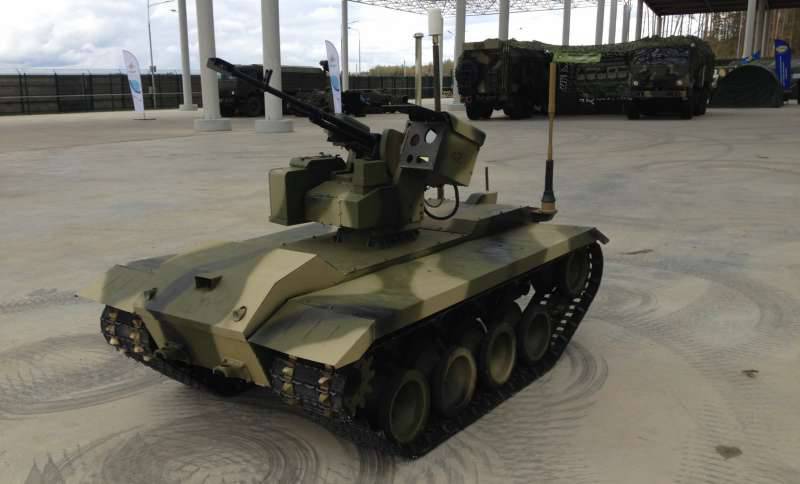 "The platform has such an opportunity. There can be installed heavier weapons, including grenade and anti-tank, "said the source.
"So far, autonomous tests of" Nerekhta "are being conducted, during which all components and assemblies are checked. Nerekhta also participates in some training events of the Ministry of Defense, during which the military assess the capabilities of the complex, "he explained.
At present, experimental complexes are armed with machine guns of 7,62 caliber and 12,7 mm. Later, according to the interlocutor, the robot will receive "a more powerful machine gun, which will be created specifically for" Nerekhta "."
He recalled that recently the complex "included an unmanned helicopter TB-29В and an automatic control system for mobile objects and armament SAU-9.0".
Help Agency:
"Nerekhta" is a combat robotic complex developed by the Degtyareva together with the Foundation for Advanced Studies. Tracked platform can be used for reconnaissance, adjustment or firing, as well as transportation of goods. For the first time, the robot was presented at the Innovation Day of the Russian Ministry of Defense in 2015 ".