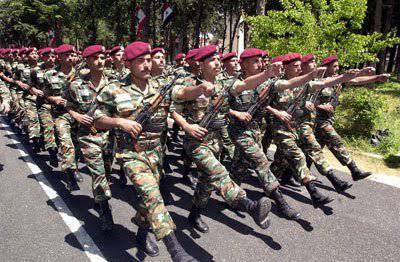 It became known that while trying to desert from the Syrian army, more than 60 military were killed. This incident occurred in the north-west of the country, in the province of Idlib. And, as noted by RBC, the military, trying to leave the armed forces, in quantities from 60 to 70 people, were shot from machine guns.
By the way, quite recently, the UN General Assembly approved a resolution condemning the actions of the Syrian authorities using the most severe methods to disperse opposition shares.
In addition, December 19 Syria signed a protocol allowing access to the territory of its state for observation missions from the Arab League (Arab League of States). Observers intend to see and make sure that the authorities of the country are trying to resolve the crisis exclusively by peaceful means, and also that there is no bloodshed.
Russia December 16 proposed a draft resolution on Syria in the UN Security Council. This document openly condemns any violence that may come from all involved in the conflict. This includes both opposition movements and government forces. In addition, it expresses concern about illegal shipments
weapons
certain formations of Syria.
The aforementioned draft resolution also demonstrates support for the actions of the Arab League in the peaceful resolution of the conflict that has arisen, and calls for a political dialogue between the opposition and the authorities.
It is worth noting that since March, 2011, in Syria, large-scale anti-government protests have been held. The opposition, supported by the EU and the US, insists on the resignation of Bashar al-Assad (Syrian President). Based on UN information, this conflict took the lives of a little more than 5 thousands of people, including civilians.