Pentagon chief Ashton Carter calls for lifting of the embargo
weapons
Vietnam, he is supported in this matter by Senator John McCain, reports
Look
with reference to tass.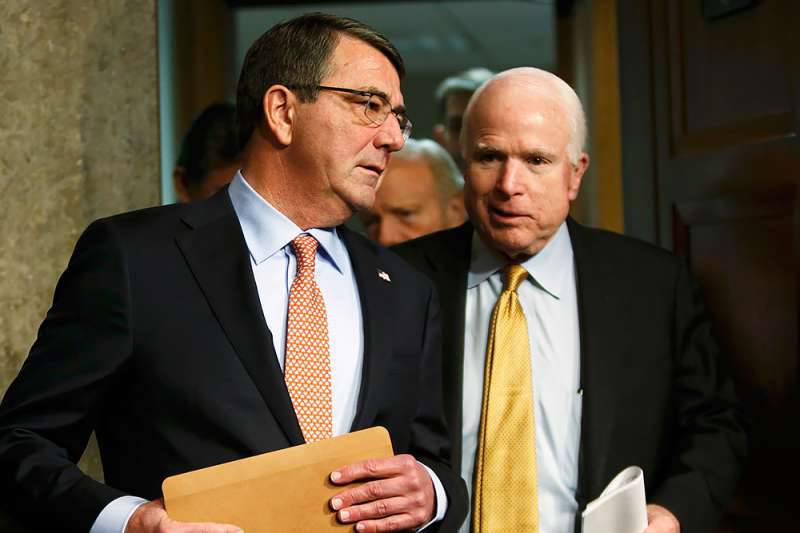 "As I told you, I support the lifting of the arms embargo on Vietnam,"
Cater said, answering McCain's corresponding question.
Having been in Vietnamese captivity for a long time, McCain today is "in favor of restoring normal relations between the two countries," moreover, he is preparing a bill on this issue, the agency writes.
As for Carter, he began discussing the possibilities of military cooperation with Vietnam during his visit to Hanoi last year.
The publication reminds that "following the talks with the Minister of National Defense of Vietnam, General of the Army Fung Quang Thanh, a" Statement on a common vision of military relations "was signed, which replaced the Memorandum of Understanding of 2011.
According to US officials accompanying Carter, the signed document "contains a number of important new provisions that provide, inter alia, for the expansion of defense trade between the two countries, allowing the possibility of cooperation in the production of new technologies and equipment to the extent that allowed by current laws and restrictions. "
"The legacy of the 1965-1973 war between the USA and Vietnam has not been completely overcome, and the sale of weapons to a former adversary is still limited by American laws. However, the situation is gradually changing, "noted Defense News weekly. According to him, "in the future, new agreements may lead to Hanoi's delivery of American weapons systems and its abandonment of Russian military equipment."
According to the weekly, "currently Vietnam buys more than 90% of military goods in Russia." But with the help of the new agreement, "the United States can expand the sphere of operations of its defense industry and at the same time reduce Russian control over the armed forces of another state, and Vietnam - to get several suppliers of military equipment instead of one," the publication believes.