The members of the UN Security Council due to the "unceasing" efforts of the United States and Britain did not reach consensus on the draft statement on the implementation of the Minsk accords and events in Odessa 2014 r proposed by Russia,
RIA News
The message of the Russian permanent representative Vitaly Churkin.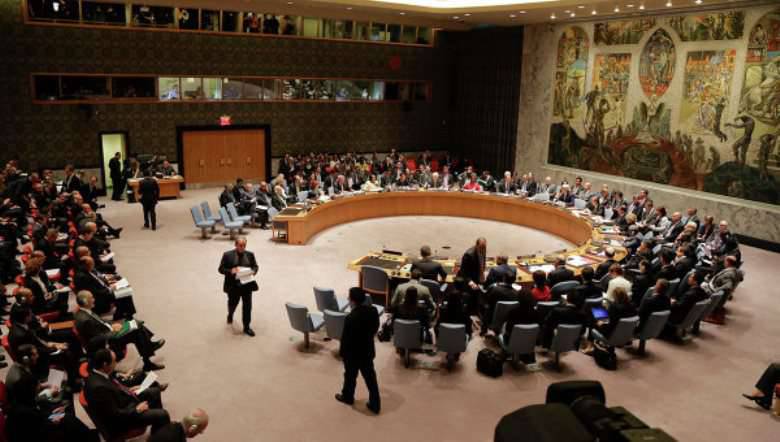 On the eve, Moscow offered the Security Council to confirm the need to implement the Minsk agreements, as well as to urge Ukraine to investigate the tragedy in Odessa on May 2 of the year 2014. "
Churkin noted at the meeting that "in 24 hours, the reaction came only from the delegation of Ukraine, which called his (proposal) unacceptable. He suggested that the members of the Security Council should "study and adopt a common project".
After that, US Deputy Representative Michel Sisson declared her readiness to work on the project, "if it reflects the general situation in Ukraine," which Russia is to blame for.
And, according to the British side, an addition should be made to the project, which would reflect the position of Nadezhda Savchenko, convicted in the Russian Federation.
"The Americans and the British did not allow them to accept the press statement that we proposed," Churkin said after the meeting. - When Americans begin to say: "there is none, it is not" - this is ridiculous. Because there is a set of measures, and it is necessary to carry it out. They (the USA) did not participate in the elaboration of a set of measures. "
"Our American friends, of course, showed themselves in all their glory this time. How much they say: "we want to contribute constructively to the implementation," and when it comes to business, signals and statements from them are completely different, "the diplomat said.
According to him, "a call to the implementation of the Minsk agreements concluded in the draft document would be extremely relevant, as well as a statement on the events for the second anniversary of the events in Odessa."
"In Odessa, tension is growing around this, there are reports that various events will be held, the Azov volunteer battalions and other people known for their atrocities in eastern Ukraine are being pulled up to the city," Churkin added.