Ukraine has previously widely announced the possibility of its participation in NATO exercises "Anaconda-2016" in the Baltic. Poland is formally considered the host of these teachings. Today it became known that some NATO countries state that it is necessary to conduct exercises without the participation of the Ukrainian side. This is primarily about Germany.
The statement of the representatives of the German military command became known from the words of the head of the operational command of the types of the Polish armed forces, General Marek Tomaszicki. About statement Tomashitsky reports
Polish Radio
:
Germany very much insists that Ukraine not participate in "Anaconda". As the general said, on this issue, the current Minister of Defense of Poland, Anthony Maciesevich, as well as his predecessor, Tomash Semonyak, "firmly held the course that Ukraine's participation is key for us." He (Tomashitsky) added that Warsaw has not yet abandoned this position.
It turns out that a kind of conflict arises between Warsaw and Berlin regarding the very possibility of the participation of the Ukrainian contingent in NATO military exercises.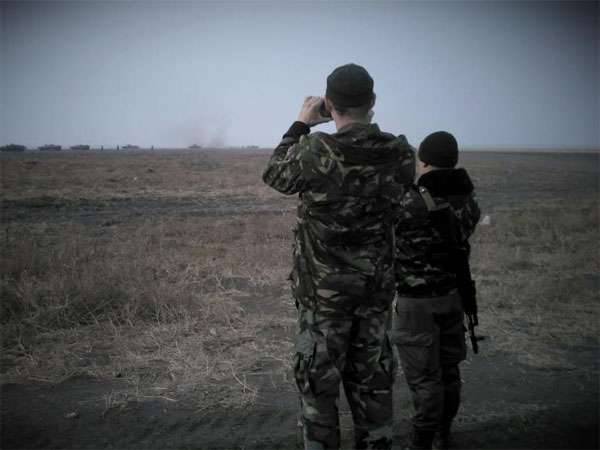 In addition, the same General Tomaszycki said that Germany had decided to deny the US forces, which will participate in the Baltic exercises "Anaconda-2016", in crossing the border with Poland from its territory. The reason for the refusal, according to some sources, is connected with the possible transportation of numerous American armored vehicles on German roads. The Polish general says that in connection with this, "Poland will consider the option of moving from the south." Apparently, the US military is going to "transfer from the south" along with
tanks
and other armored vehicles. And it would be better if they landed, as is the case with the Humvee ...
Thousands of military personnel should take part in the Anaconda-2016 exercises, most of whom are Americans (almost 31 thousand people!) In second place are the Polish contingent of about 14 thousand soldiers. Spain and Britain will send a total of about 12 troops. Ukraine was going to send its military to 2,5.
The participation of the German contingent is now apparently questionable.
During the exercise, it is planned to use more than a hundred aircraft and helicopters, about 3 thousand units of armored vehicles and NATO ships 12.