The PRC Defense Ministry conducted a successful test of the hypersonic maneuvering head part of the ICBM, reports
MIC
with a link to The Washington Free Beacon.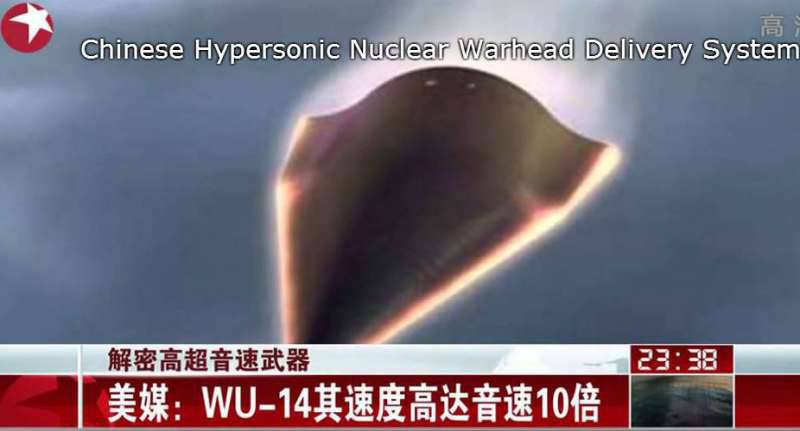 According to the American resource, "the test of the DF-ZF shock apparatus was recorded last Friday; it was launched by an intercontinental ballistic missile from the Uchzhai test site in the central Chinese province of Shanxi."
"The lethal apparatus separated from the carrier in the upper atmosphere, and then planned for a target located several thousand kilometers in the west of China," writes the publication with reference to a military source.
It is noted that "the flight of the DF-ZF, which took place at a speed five times faster than the speed of sound, was tracked by American reconnaissance satellites." According to the interlocutor, "potentially the flight speed of the device can be ten times higher than the speed of sound."
The US intelligence community "believes that China's development of a hypersonic aircraft is designed to ensure a breakthrough of the US missile defense system and a nuclear strike," the article says.
According to the information, DF-ZF can also be used "as a strategic means for delivering conventional warheads to targets in any part of the world within one hour."
This is the 7 test of the Chinese hypersonic
weapons
.