Perhaps, for the first time in recent times, representatives of the United States called the interception of a US reconnaissance aircraft by a Russian fighter a "safe and professional" one. We are talking about the interception of Russian patrol aircraft anti-submarine aircraft (assigned to the US Navy) P-31 "Poseidon" in the Kamchatka Peninsula by Russian MIG-8 fighters.
It is noted that the exact place of interception of the American anti-submarine aircraft was the area of ​​Petropavlovsk-Kamchatsky - the basing point of the Pacific Fleet Vilyuchinsk. Even during the Cold War, the Americans gave this home base the name "wasp nest" because of the large number of submarines of the USSR.
Spokesman for the US Pacific Command Captain Second Rank (Commander) Dave Benham:
Interception was held in a safe and professional manner. The Russian fighter was approaching at a distance of at least 15 m.
It is reported by the news agency "
Interfax
".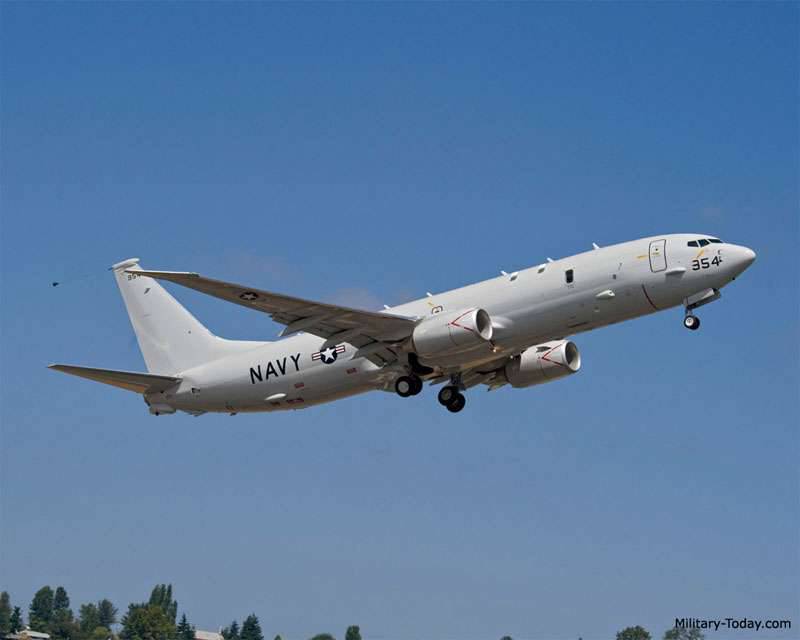 It must be added that the other two cases with actions of the Russian
aviation
regarding the American military equipment (reconnaissance aircraft over the Baltic Sea and the destroyer Donald Cook in the same Baltic Sea), noted in April, the American side called it "unprofessional and unsafe".
For reference: "Boeing" P-8 "Poseidon" - anti-submarine patrol aircraft. Crew - 9 man. Empty weight - 62,7 t. Maximum take-off weight - 85,3 t. Maximum speed - 907 km / h (patrol speed - 330 km / h at an altitude of about 60 m). Combat radius - 3,7 thousand. Km. Practical ceiling - 12,5 km.