Today (April 28) newspaper
Bangkok Post
published an article stating that the Thai Ministry of Defense has requested military-technical assistance from the Russian Federation. It is about the fact that Russia is invited to act as a co-investor in the project to create a center for repair and maintenance
aviation
technology. The request to the Russian Ministry of Defense was received within the framework of the Russia-ASEAN (Association of Southeast Asian Nations) summit.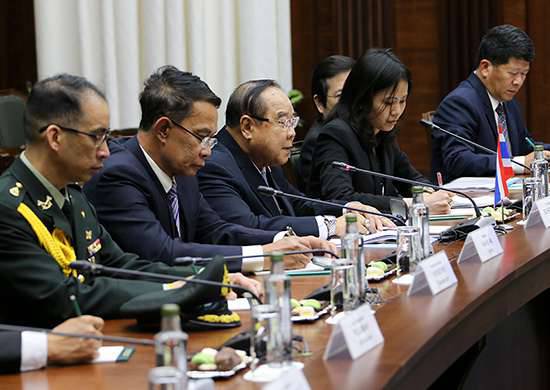 RIA News
reports that the Russian side is ready to accept the offer of colleagues from Thailand. The statement of the press secretary of the Ministry of Defense of Thailand, Major-General Kongchip Thantravanit is given:
Army General Shoigu, in response to a request, told General Wongsuvan (Minister of Defense of Thailand) that Russia was ready to support Thailand. Russia and Thailand will soon sign a memorandum of understanding on a wide range of military-technical cooperation issues.
The official spokesman for the main military department of Thailand added that the official Bangkok appreciates Russia's contribution to the fight against international terrorism and to the issues of maintaining balance in the East Asian region.
For reference: ASEAN in addition to Thailand includes such countries as Brunei, Vietnam, Indonesia, Cambodia, Laos, Malaysia, Myanmar, Singapore and the Philippines. Representatives of these countries arrived in Moscow to participate in the international security conference MCIS-2016. More about the conference -
link
.