Petro Poroshenko took part in the presentation of new and improved models of Ukrainian weapons and equipment, the newspaper said
Look
.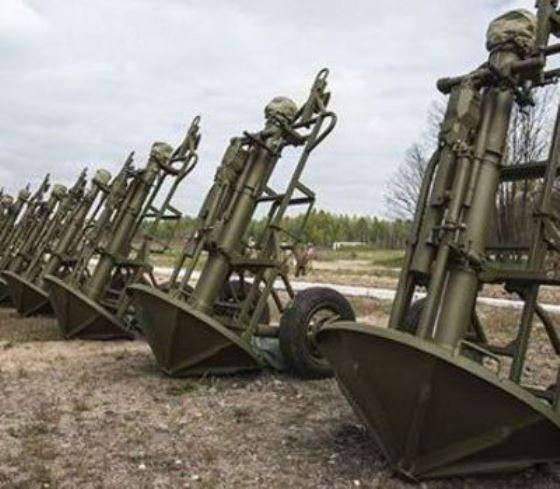 "President of Ukraine Petro Poroshenko, Secretary of the National Security and Defense Council of Ukraine Oleksandr Turchynov, Minister of Defense of Ukraine Stepan Poltorak, Commander of the National Guard Yuri Aller, Chief of General Staff Viktor Muzhenko and heads of law enforcement agencies took part in the presentation of new and modernized weapons, military equipment, automated fire control systems for missile and artillery units at a military training ground near the village of Devichki, Kiev Region, "said Howl channel in Youtube Secretary NSDC Turchinov.
He noted that the president had been shown, including the "Stugna" and "Corsair" missiles, as well as powerful self-propelled artillery "Pion". "
"During the exercises conducted at the training ground, Ukrainian artillery demonstrated high performance, rapid deployment and accurate destruction of targets," Turchinov said.
"In order to reach combat positions, inflict fire on a conventional enemy and leave the place of firing, powerful artillery units needed a little more than 10 minutes," he noted.
"Modern communications, automated control systems in combination with computer technology and unmanned aerial vehicles make it possible to use the powerful
weapon
, as was demonstrated by the use of powerful self-propelled guns "Peony", during the exercises, "Turchinov concluded.