Pechersk district court of the Ukrainian capital issued a permit for the arrest of the commander of the Black Sea
fleet
Russian Alexander Vitko. Recall that earlier the Prosecutor General's Office of Ukraine announced that it had sent a summons to Oleksandr Vitko with the help of the international courier service DIMEX. According to the message
press service
Ukrainian Prosecutor General's Office, "the agenda was delivered to the address in the city of Sevastopol."
The Ukrainian side incriminates the Commander of the Black Sea Fleet of the Russian Federation "deliberate actions to change the borders of Ukraine, calls for treason and the organization of actions aimed at damaging facilities of major defense importance."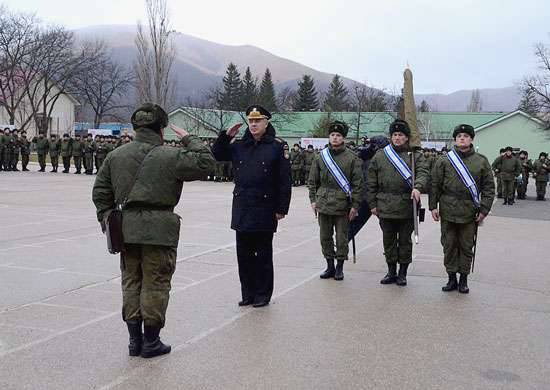 Attention is drawn to the fact that the name of Admiral Vitko is included in the so-called sanctions lists of the European Union as the name of the person "who facilitated the referendum in Crimea". It turns out that in a democratic European Union, the organization of referendums is considered a crime. This is not even surprising, for even the local authorities simply decided to ignore the results of the recent referendum in the Netherlands.
In the Russian Ministry of Defense, claims against Admiral Vitko from the Ukrainian side were called the theater of the absurd.