In Kiev, the 9 of May from the Arsenalnaya metro station begins the march of the Immortal Regiment, organized by the public organizations of Ukrainian veterans, the All-Ukrainian Public Foundation Tomorrow and the Institute of Peace, reports
RIA News
.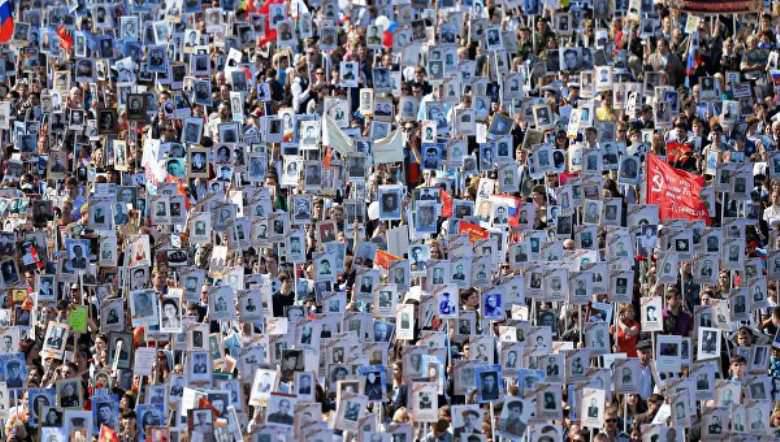 "The action called" Immortal Regiment "is a voluntary event dedicated to Victory Day, which is held in large numbers in many countries around the world, supported by citizens who honor the memory of the heroism of their relatives. Usually people come to the march with whole families, "the organizers on Facebook reported.
"According to the tradition of 9 May, the descendants of the heroes of the Great Patriotic War - sons, grandchildren and great-grandchildren - who wish to honor the memory of their relatives who fought for their Motherland, take to the streets with a photo of their soldier to take part in the parade in the column of the Immortal Regiment" " - said in a statement.
It is noted that everyone can join the column.
In Russia, about 2015 million people took part in the "Immortal Regiment" action in 12.