Information agencies have reported that representatives of the Kurdish militia units handed over to the representatives of Russia the body of the Russian officer of the special operations forces Alexander Prokhorenko who was killed in the Palmyra area. From the statement of the representative of the detachments of the Kurdish national self-defense (
RIA News
):
The detachments of the defense of the Kurdish people, at the request of the government of the Russian Federation, managed to get the body of a Russian soldier killed at Tadmor (Palmyra).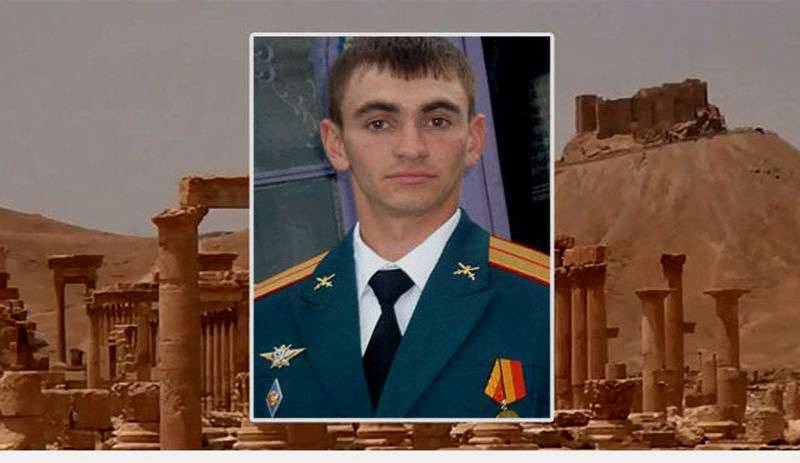 The report says that the Kurds received the body of a deceased Russian officer after long attempts to reach an agreement with ISIS militants. A representative of the Kurdish self-defense detachment said that the negotiations were complex and conducted for humanitarian purposes.
According to some reports, the body of Senior Lieutenant Alexander Prokhorenko, who died in the Palmyra area in March, was delivered to the Russian Khmeimim airbase, from where it will be forwarded to his homeland.
Recall that a Russian officer caused a military fire
aviation
upon himself, being surrounded by ISIS militants. By decree of the President of Russia, Alexander Prokhorenko was awarded the title Hero of Russia (posthumously).