The frigate "Admiral Essen", built for the Russian Navy at the Yantar shipyard, entered the Baltic Sea after completing state tests in the offshore testing grounds of the Northern Fleet, reports
RIA News
Message from the representative of the company Sergey Mikhailov.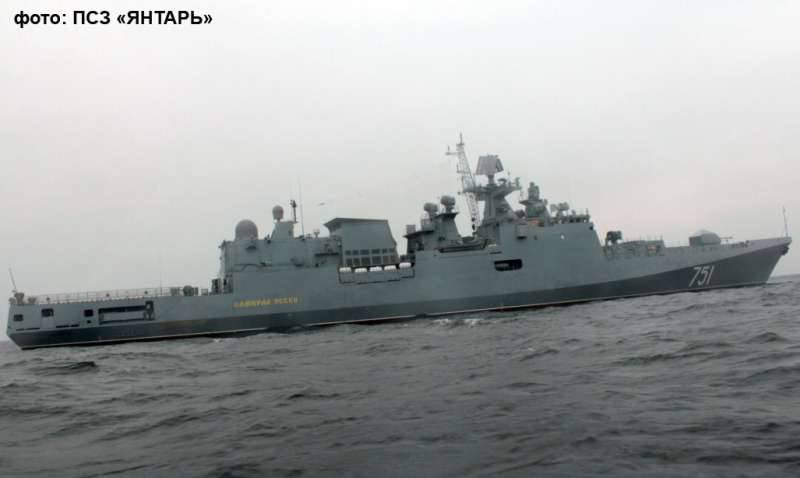 "One of these days, the ship should already come to the factory to begin an audit and preparation for the transfer. Now "Admiral Essen" in the sea range is completed work with the aircraft, then return to the base and then to us. The transfer to the customer is scheduled for the last decade of May ",
said the representative of "Amber".
He recalled that the "state tests of Admiral Essen, the second patrol ship of Project 11356, began on January 30, 2016, the first stage of the tests passed in the Baltic test sites
fleet
". In early April, the frigate went to the Northern Fleet to test weapons systems.
The ship was laid in July 2011 g, launched in November 2014-th.
Help edition:
"The patrol ships of the 11356 project are intended for combat operations against surface ships and submarines, to repel attacks of air attack weapons, both independently and as part of formations. They have universal missile and artillery weapons and modern radio equipment for anti-submarine and air defense. The ships of this series have a displacement of about 4 thousand tons, the length of 125 meters, the speed of 30 nodes and the crew of 180 people. "