The Germans had high hopes for Barack Obama when he took the presidency, but in the end the head of the White House became a disappointment for Germany, according to an article published in the journal Der Spiegel.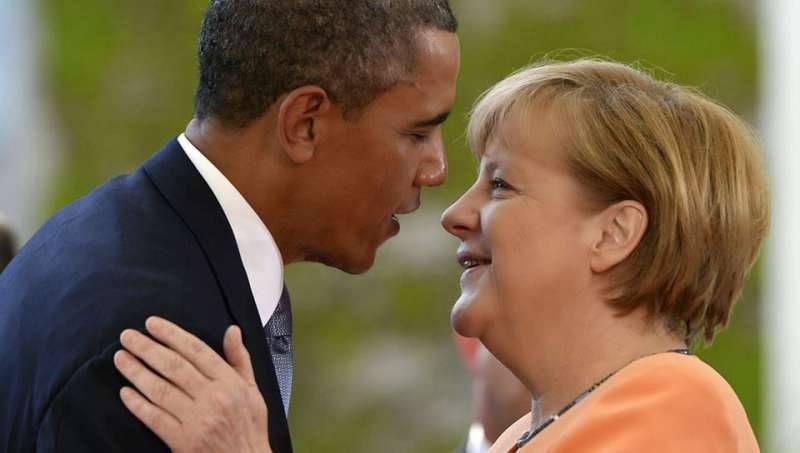 "Obama is a man of solemn words, followed by deeds. Nothing has changed in this. In the Bild newspaper, he praised the German Chancellor's policy regarding refugees, they say, the Chancellor is equally guided by interests and values: "The world was able to see it in its courageous position when many migrants arrived in Europe ... We simply could not close the gates to our neighbors when they are in such a need. It would be a betrayal of our values ​​", the newspaper quoted the article
Look
.
"The United States so far has taken about 2,5 thousand refugees from Syria. This year, Obama said, it will be 10 thousand people. He claims this number in a country that last year hosted a million people, risking its political stability. In general, the United States over the past year took 70 thousands of refugees from around the world, "the author notes.
"Values, values, values? Hamlet would say: "Words. Words. Words." If morality is the capital that states have, then the United States is bankrupt. Not Obama led the country to bankruptcy. His ill-fated predecessor George Bush took care of this. But in modern terms: Obama took office not as a bankruptcy manager, but as a sanitizing agent. Yes, Obama succeeded in winning: the agreement on nuclear potential with Iran, the withdrawal of troops from Iraq and Afghanistan, the normalization of relations with Cuba. For this, the world should be grateful to him. But his defeats weigh no less: Guantanamo prison is not closed. The war with the use of UAVs destroys the innocent. America subordinates the world to total control. Exposed regimes are ruthlessly persecuted. Obama did not make the world a better place, "the article says.
"Obama took office to unite a divided nation." But this failed. Even the medical insurance system, which was supposed to be his most significant national reform, was only half successful, contributing to the growth of national discord, "the author writes.
"Society socially and politically remains divided. Social inequality has acquired grotesque traits. The political system in the hands of capital and its lobbyists. The political map is blurred by political blinding where hatred reigns. Public opinion has a perverse mixture of irresponsibility, thirst for profit and religious fanaticism. The new messiah is now called Donald Trump. "
"Tom Hanks (American actor, film director, screenwriter) in an interview with Spiegel said:" Black in the White House. It was cool. " Yes, but on this, in general, everything is over, "concludes the publication.