The Kerch plant "Zaliv" is able to build large ships like the Mistral helicopter carrier, it reports
RIA News
report of the Minister of Industrial Policy of Crimea Andriy Vasiuta.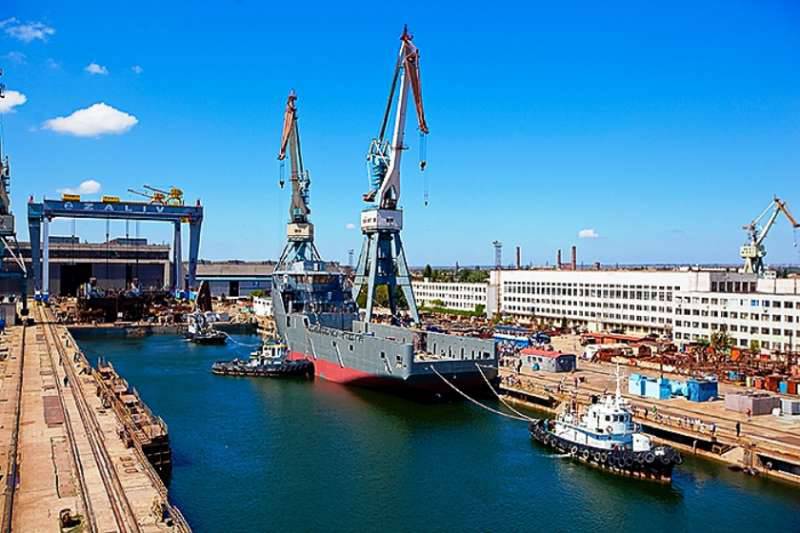 "Plant" Zaliv "is a unique enterprise. Such a shipyard and such a dry dock, which is at the factory "Zaliv", not a single shipyard of the Russian Federation. By and large, the Mistral issue would never have been there if 5 years ago, when orders took place, there was a shipyard like the Kerch Zaliv plant, "the minister said.
"In the dry dock 360 meters long and 60 meters wide, you can simultaneously build several ships, while the plant is technically ready to build large-sized ships of the Mistral type. We need only technology, we need projects, we need competence. Today, this is not yet at the factory, but this is all acquisible, "he stressed.
According to him, shipyards degraded, being on the Ukrainian territory, and require modernization.
"The first of the problems we have encountered is the large depreciation of fixed assets and, as a result, the need for substantial modernization of these enterprises. It's not a secret to anyone that all of the 23 years of being a part of Ukraine is practically a process of degradation of these enterprises, a gradual decrease in orders, a gradual decrease in competence, "
noted Vasuta.
And then "the shipyards are faced with the problem of the outflow of highly qualified personnel, who began to return only after the reunification of the peninsula with Russia," he added.
Help Agency:
"Shipyard" Zaliv "is located in Kerch and has two technological lines for the construction of ships. The plant is known as the builder of military frigates. For the last 20 years, the plant has mainly built hulls of dry cargo ships and bulk carriers, fulfilled orders for drilling platforms and was engaged in ship repair. "