Information Agency
TASS
With reference to the newspaper "Al-Vatan" reports on the success of the Syrian government army in the metropolitan province of the country. After several days of stubborn fighting, Syrian troops liberated from the militants of "Dzhebkhat al-Nusra", "Jaish al-Islam" and "Feylak Rahman" an area called Balan. In addition, it was possible to discard the militants from the Dumeyr airfield, which had previously been taken under control by government forces.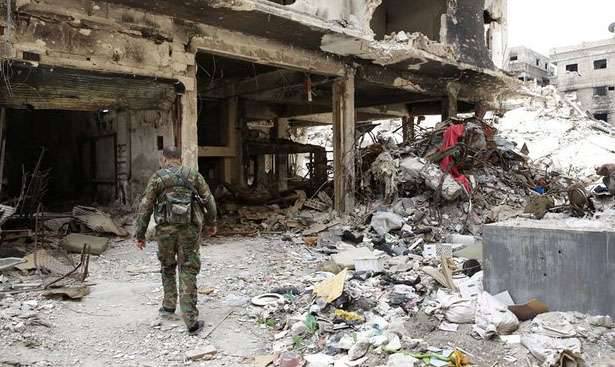 With the support of the MLRS and armored vehicles, the forces of the Syrian special forces freed the military base of the Badr brigade, located in the north-east of the province of Damascus, from terrorists. This base was blocked by ISIS militants, who had previously retreated under the onslaught of SAR troops from the city of El-Qariatane.
During the battle, several dozens of terrorists were killed, all key roadblocks on the adjacent sections of the roads were taken under control.
Informational portal
AMN
reports that the release of a military base in the province of Damascus opens up a direct route for government forces to attack militants stationed in the village of Tell-Dakwa. Advancement of the Syrian army will allow to clamp the remains of the terrorist group into ticks in the provinces of Suweida and Damascus.
Against this background, air strikes continue on militant positions
aviation
Russian Aerospace Forces in the province of Aleppo. The destruction of terrorist infrastructure facilities belonging to the Jebhat al-Nusra militants in the area of ​​Mansur, Rashiddin and Khan al-Assal is confirmed.