Press office
Ukrainian government
spread the message that the US Assistant Secretary of State Victoria Nuland called the conditions for the allocation of the next package of financial assistance (guarantees) to Ukraine. According to Nuland, Ukraine "has done a lot in terms of reform, but much remains to come."
From the press service, which leads
RIA News
:
The Assistant Secretary of State reaffirmed the readiness of the United States to single out the next package of financial guarantees for Ukraine after Ukraine had adopted important bills to continue the reforms, which were determined in the framework of agreements with the International Monetary Fund.
We are talking about those obligations of Ukraine to the IMF, which the authorities of the country are clearly not in a hurry to fulfill. This is a freeze on all social benefits, a continuation of a significant increase in tariffs for electricity, gas, housing and communal services, raising the retirement age and much more in the same spirit. The Ukrainian government understands that when it is rating, to start such reforms - to bring on even more anger from the people. But on the other hand, without such changes, the United States will refuse to provide Ukraine with financial guarantees, and the IMF will refuse in the credit tranche. It turns out that the power of Ukraine has pleased between two fires and is now tormented by the need to choose.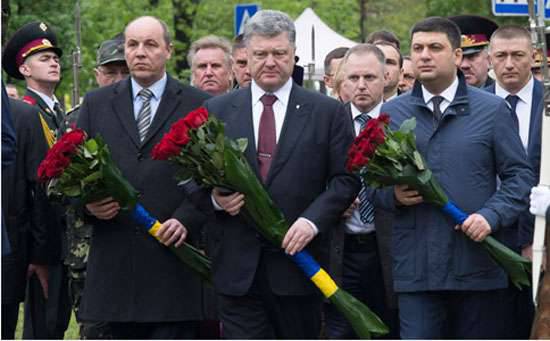 And Nuland, as it were, makes it clear that the Ukrainian authorities have no choice:
Ukraine has already shown tremendous progress, but there is still a lot of work ahead in terms of reform.