In the Verkhovna Rada discuss the statement of the representative of the US State Department Victoria Nuland, which told the deputy from the party "Self-help". Nuland made a statement during a meeting with representatives of parliamentary factions. From "Self-help" at the meeting with Nuland was attended by another Victoria - Wojcicka. It was she who conveyed the words spoken by Victoria Nuland. More precisely - the requirements.
If you believe the deputy from "Self-help", then Nuland demanded that Kiev fulfill its obligations under the Minsk agreements.
From the statement of Victoria Voitsitskaya, published on the official
party site
:
The State Department insists that Ukraine should make changes to the Constitution - with a special status for the occupied territories of the Donetsk and Lugansk regions, to hold elections in the occupied territories in the near future and to provide an amnesty for the militants. The Minsk agreements need to be implemented before the end of 2016, there is no alternative to them. Although "Minsk" is bad, Ukraine, as a state, agreed to it.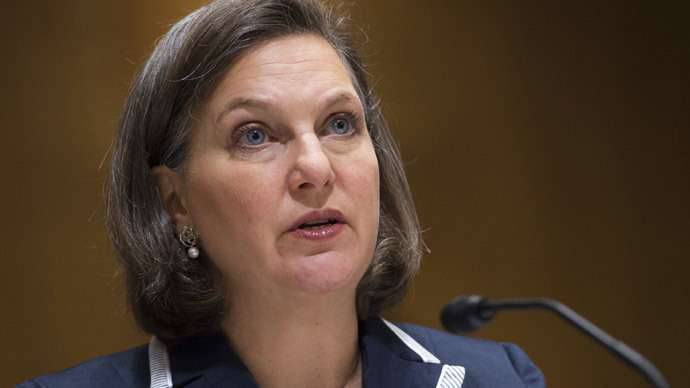 From materials from the site "Self-help":
We are told that if we hold elections, this will set a precedent when for the first time Russian troops
stories
voluntarily leave the territory they occupied. And there are no guarantees that the Russian troops will come out, and there can not be.
At the same time, it is noted that Nuland, in exchange for fulfilling its obligations, Kiev promised to extend sanctions against Russia before the start of the 2017 of the year - until the new administration appeared in the USA.
Such conversations of a foreign official with Ukrainian deputies are another example of the fact that Ukraine has a frank mode of external administration, as well as an example of the fact that without a click from above (from the US) Ukraine itself is not going to fulfill the obligations of Minsk-2.