Young professionals know little, think narrowly and fear secrecy
The problem of training young specialists for Russian defense enterprises and research organizations involved in the development and production of radio-electronic equipment was very serious several years ago. The situation is often referred to as a systemic crisis.
"Military-Industrial Courier" interviewed employees of several research organizations and enterprises familiar with the situation to see if they managed to get out of the peak and what qualities, knowledge, skills, and skills are not enough for newly arrived specialists.

For a specific task
Currently, the problem of training is solved quite simply. Organizations create so-called specialized departments in institutes and universities, not only compensating for the costs of student education, but also by paying personal scholarships.
In principle, such a system is not some kind of know-how. Specialized departments in universities existed in the Soviet Union, and often they were headed by the heads of organizations and enterprises who ordered the training of young specialists, and leading developers and chief product designers were involved in giving lectures, special courses and seminars. True, as noted by all interlocutors of the Military-Industrial Courier, graduates of specialized departments accounted for a very modest percentage of those who annually came to research institutes and for the production of fresh personnel. Mostly young specialists were graduates of regular departments, where they were trained according to standard programs. Thanks to a well-established learning process, in five years at an institute or university, students, even without a substantive focus, received an excellent idea of ​​what was happening in the industry and it was not difficult for them to get to work when distributed to a research organization or a factory.
Now, the respondents admit, there is no mass education and its absence has to be compensated by the creation of specialized courses in universities. If the customer has money, specialized departments can be opened at once in several institutions of higher education.
On the one hand, such an approach guarantees organizations and enterprises an influx of young professionals who are ready to immediately get involved in the work. On the other hand, as noted by almost all the interlocutors of the "MIC", - the majority of students come to specialized departments with one goal - saving money, getting a good education.
"It's like in my time with military universities. A cadet was fed for five years, provided with a form, he received a monetary allowance, and most importantly, he did not pay for accommodation. Disaccustomed, served even Pyaterik under the contract, resigned and went "to the citizen." We actually have the same situation in the organization. He graduated from the department, while he studied - he received a scholarship, he lived at our expense. He came, worked for some time, got experience and quit, "the department manager of one of the enterprises engaged in the production of EW funds shared with" Military Industrial Courier ".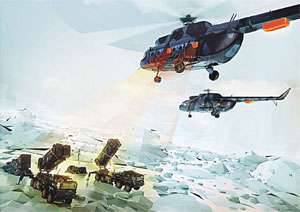 According to another interlocutor who is responsible for preparing students at the profile department, "strong troechniki" go there, who, according to the results of the USE, find it difficult to compete for budget places, and there is not enough money for paid education.
A few years after graduation from college, a significant percentage of young professionals leave organizations and enterprises that have paid for their training. And not always the "fugitives" pursue purely materialistic goals. Many are not satisfied with the hard regime restrictions, in other words, secrecy. In particular, one of the most serious reasons is the inability to travel abroad and publish research papers in foreign publications.
It should be noted that in many defense research institutes and at enterprises, young employees without work experience are offered a good salary and various social benefits. But the majority of those who have left agree to lose money and security for the sake of greater personal freedom and less control.

What do they lack?
As all interlocutors of the military-industrial complex recognize, graduates of specialized departments often lack applied scientific knowledge, in particular in physics, mathematics, and engineering specialties. In order to develop a modern electronic warfare complex, it is necessary not only to create the system's stuffing itself, but also to prescribe the most complicated algorithms, calculate the product design, combine different components and assemblies, lifting mechanisms, and in the case of
aviation
and missile systems for electronic warfare also attach the complex to the carrier.
According to the interlocutors of "MIC", only a few Russian universities graduate good mathematicians. This is primarily Moscow State University. And of course, there is not enough young mathematicians for all research organizations and enterprises of the defense industry complex.
Almost all of those surveyed by the "Military-Industrial Courier" came to the conclusion: the systemic crisis in the training of young personnel has been overcome, but so far the influx of specialists does not ensure the full development of enterprises and research organizations. The only way out is to return to the proven Soviet experience: to prepare in higher education institutions not according to a special, but according to a general program, but at the same time give a broad idea of ​​what is happening in the industry. This is the only way to achieve a compromise between training in a profile and obtaining system knowledge in the field of applied sciences.