Several aircraft of the 279th Marine Fighter Aviation Regiment
aviation
Northern Fleet landed in Crimea, where a training cycle for deck pilots based on the NITKA ground-based complex (aircraft carrier simulator) is planned, reports
MIC
with reference to Interfax-AVN.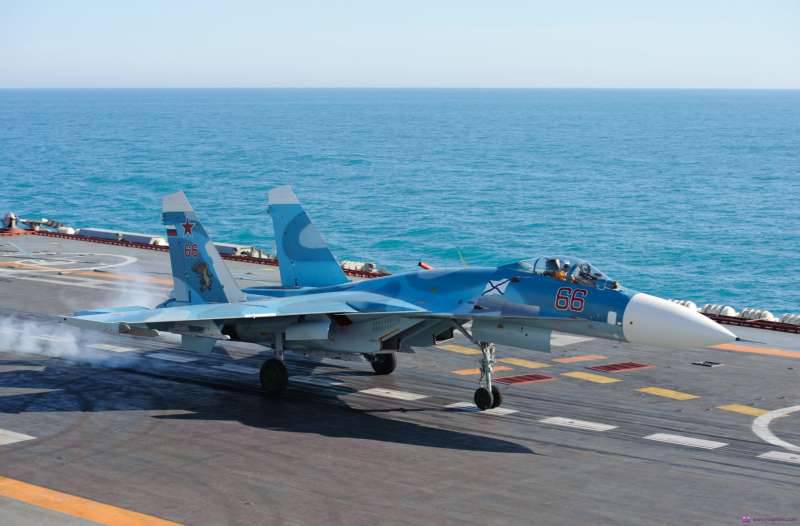 "Today, four Su-33 and three Su-25UTGs, which are in service with the 279 regiment, landed on an airfield near the town of Saki," a military source told the agency.
He noted that "the arrival of the first group of aircraft was expected on Monday, however, due to meteorological conditions, the group made an intermediate landing in Borisoglebsk".
The interlocutor recalled that "during the flights in 2014 and 2015 on the Crimean complex of NITKA, the landing was simulated with a decker under the simplified scheme, without hooking on the cable".
"In May-June of this year, to carry out flights of Northern aviation pilots
fleet
air finishers will be allowed to work for a certain number of cycles, "he said.
Earlier it was reported that another expedition of "Admiral Kuznetsov" was scheduled for the autumn of this year, which should go to sea with two air regiments on board.