What about what, and lousy about the bath. This Russian proverb perfectly describes the statements made by the President of Ukraine during events commemorating the tragic anniversary of the 30 anniversary of the accident at the Chernobyl nuclear power plant. Against the background of the words of gratitude to the liquidators of the consequences of the Chernobyl NPP, Poroshenko suddenly decided to allow a very peculiar comparison. Having never mentioned the people of the whole USSR, Poroshenko declared that the tragedy of 30 years ago "came to the house of the Ukrainian people just as Russian aggression comes today."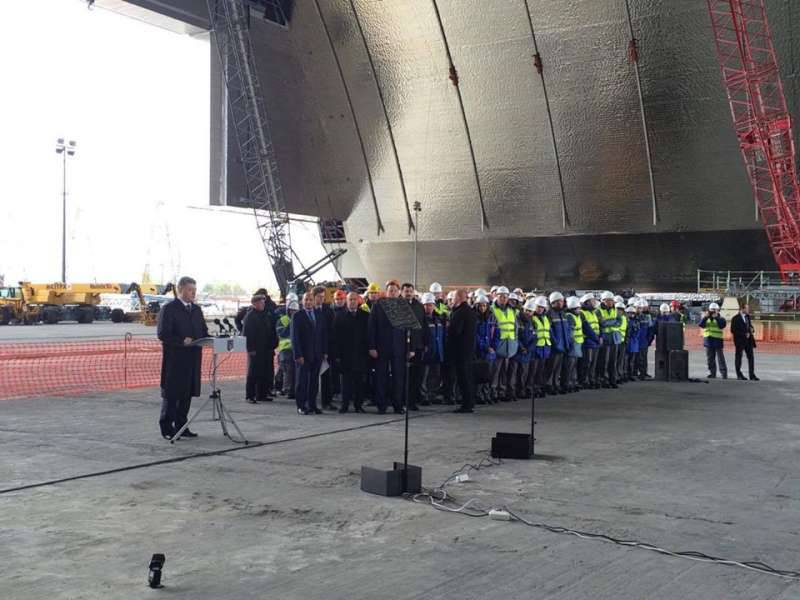 Why did Poroshenko need just such a comparison? In fact, everything is simple. In order to tell the liquidators that they do not need to wait for any privileges, because Ukraine "is opposed to the Russian aggression," which, as it were, is spending money on.
Poroshenko:
The state has to spend a fifth of GDP on the defense industry.
Even before the president's speech, the liquidators tried to approach Poroshenko and ask why almost all the benefits were removed from them, and why did they get everything for 150 UAH? Poroshenko's guard allowed only "loyal", and therefore the liquidators, their relatives and other Ukrainians had to ask their questions on Poroshenko's page
Facebook
.
Question (translation from Ukrainian) of Marina Semeykina:
Petr Alekseevich, there are still living liquidators with whom the government pays monthly cynical 150 UAH. Perhaps this day is worth remembering about the living ... especially since every year there are fewer and fewer?
Tatyana Terletskaya:
Good day. Yes, the Chernobyl disaster is terrible! It's just as awful that no one needs people who worked in the zone who put their lives to work with the reactor today! My mother, a widow of a Chernobyl-disabled 1 group (death associated with Chernobyl) stood on the Maidan 6 months for your government to revise the law (on the status of Chernobyl victims).
In the end, NOTHING! But at the same time, they did not forget for the deputies who were raised their salaries in 3, who could not be driven into the session hall, who pursued their own selfish interests, each of which has its own business. I honestly confess to you .... I love Ukraine, but I would not go to Chernobyl, I would not go to war ... because PEOPLE for you biomaterial that you can use and forget.
Vlad Polonsky (translated from Ukrainian):
Since 2014, in Ukraine, SOCIAL CHERNOBYL began, which, under the slogan LIVING EVERYTHING, destroys everything living: the middle class, small business, pensioners, Chernobyl victims.